Unhappy End!
Episode 1: Ein Mord aus Eifersucht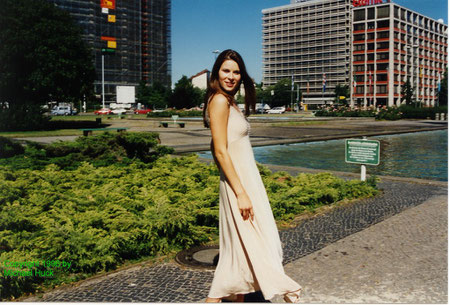 Story:
A young model, Svenja (Bianca Lindenberg) is terrorized by an uncanny stalker who writes awful letters to her and threatens to torture and kill her.
One day Svenja comes to Berlin for a shooting and when returning to her hotel she is vistited by Christina (Maren Beutler). The two beautiful models once had been very best friends but then Svenja stole Christina´s boyfriend, Maurice.
Christina takes Svenja prisoner and ties her up and tells her she herself wrote the stalker letters and will now kill Svenja so Maurice will return to her after Svenja is dead.
When Christina is about to kill Svenja, she finds a letter from Maurice who is overseas and writes Svenja he will leave her to return to Christina, his real love.
Christina is very happy, and releases Svenja from her bonds. Svenja however stabbs Christina.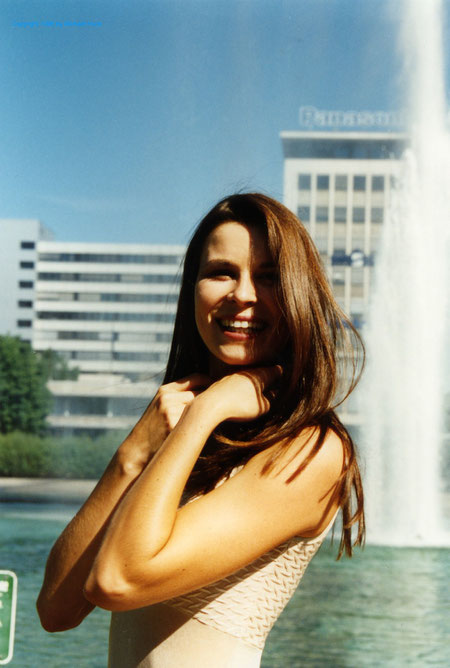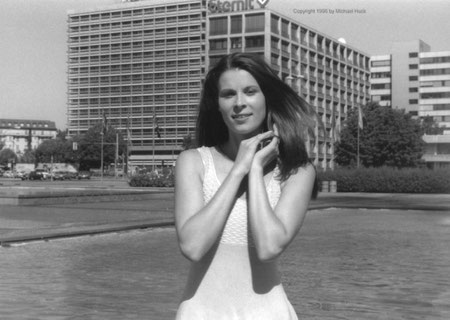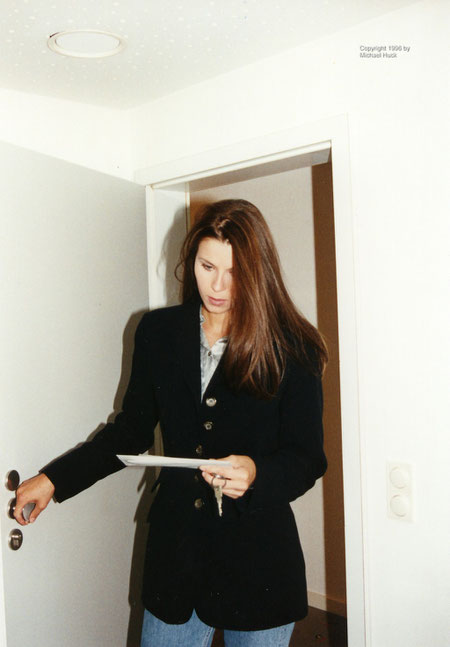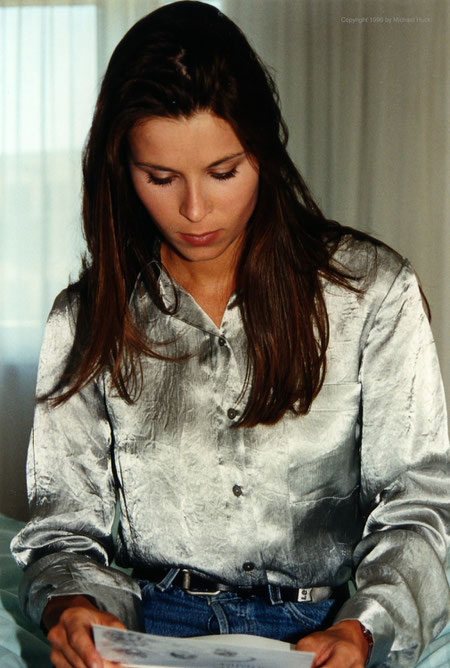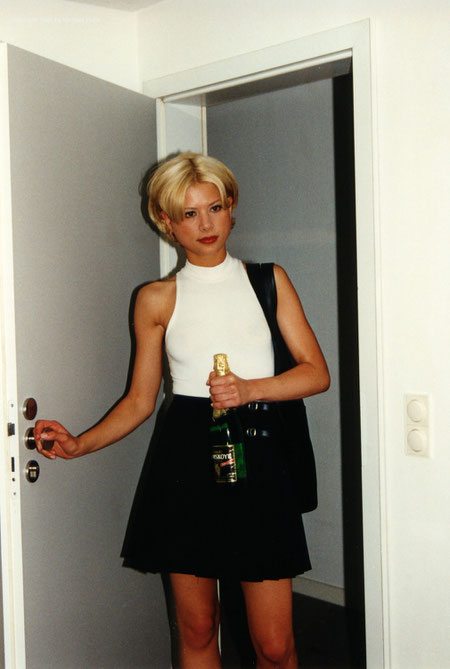 Christina arrives at the hotel. It was Maren´s idea to wear a white top and a black skirt, inspite of my and every dp´s plead that actresses should not wear black or white.
Anyway, it added some nice pschological hints. With her blond hair, beautiful face and white top Maren looks like an angel when the enters, the black skirt however indicates already her dark soul. Or at least this should be what French critics should see!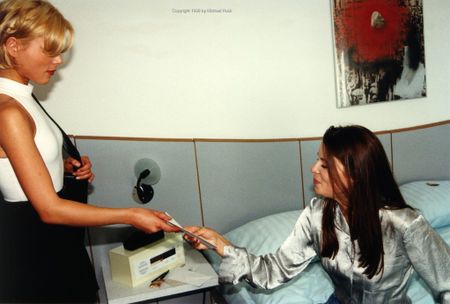 above:
Svenja is happy when Christina arrives as she is badly in need of a friend.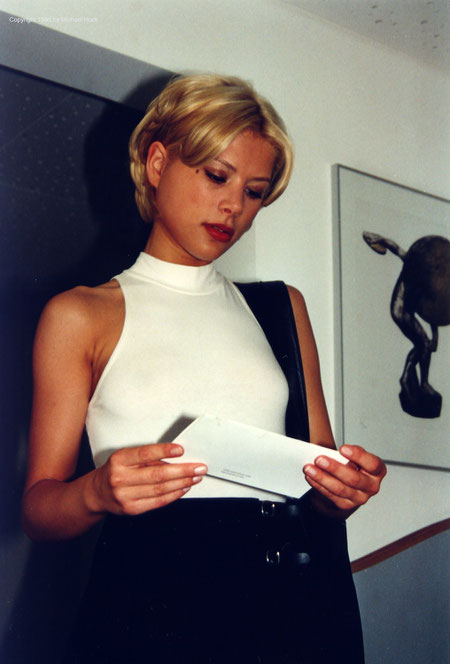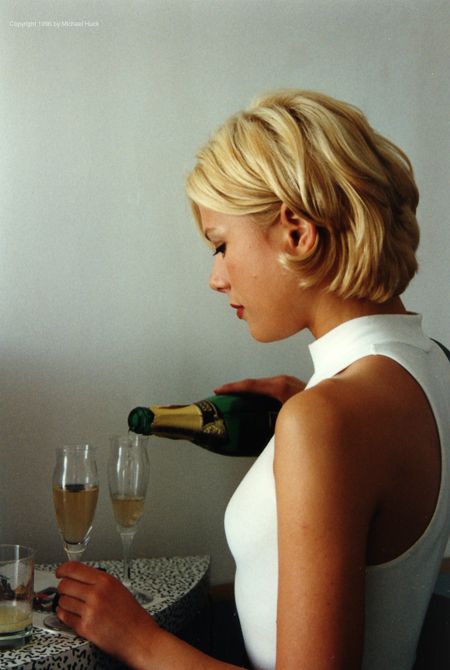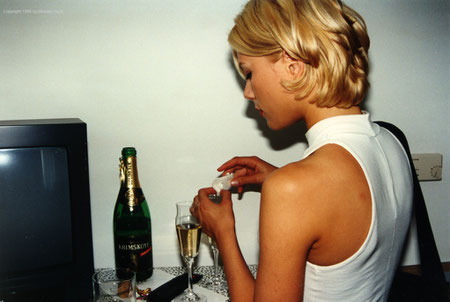 above:
Christina however is NOT a friend. In fact she has very,
very sinister plans.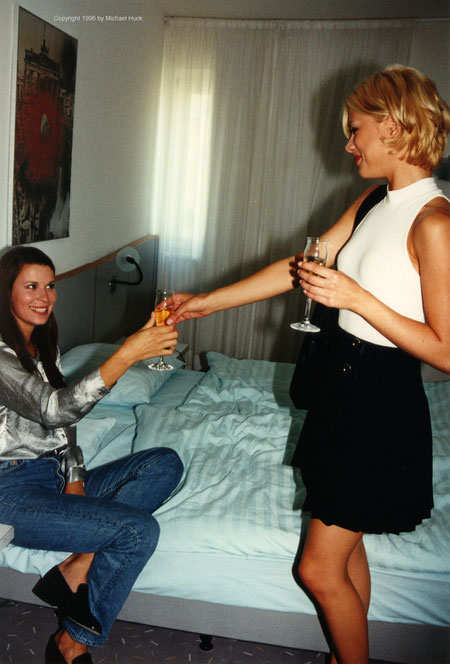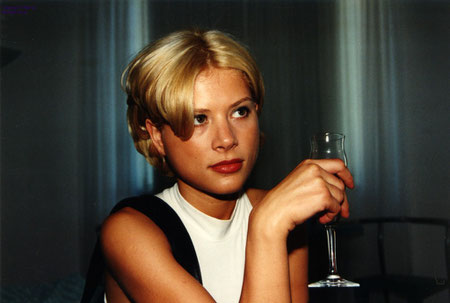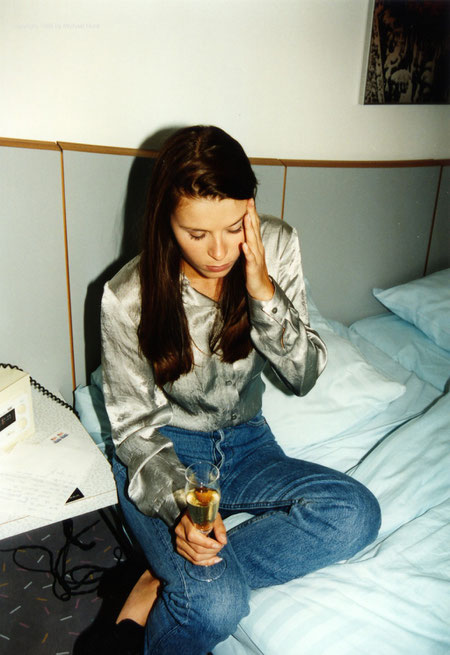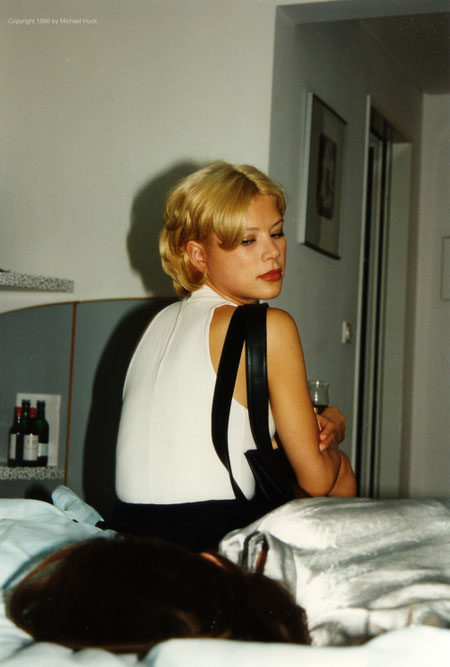 below:
After Svenja is knocked out, Christina is well prepared
having brought along lots of rope to tie Svenja up.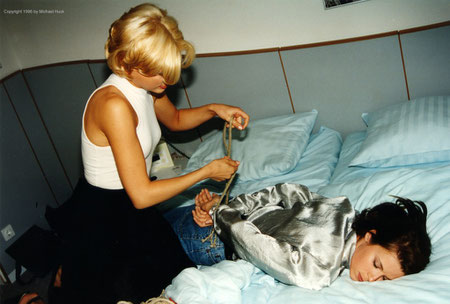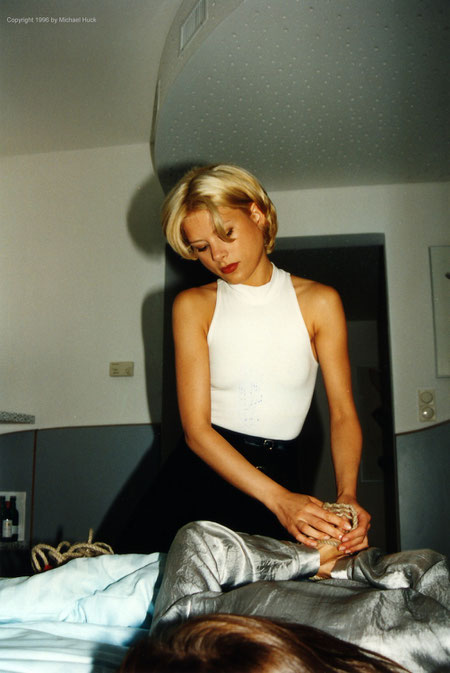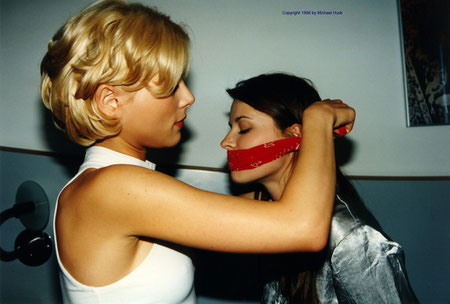 above:
To keep Svenja quiet, Christina gags her tightly.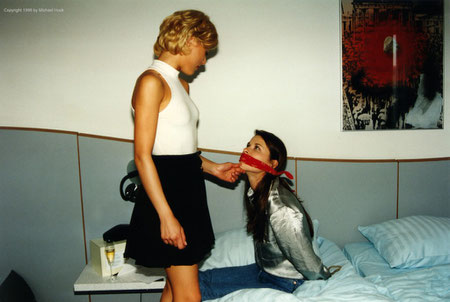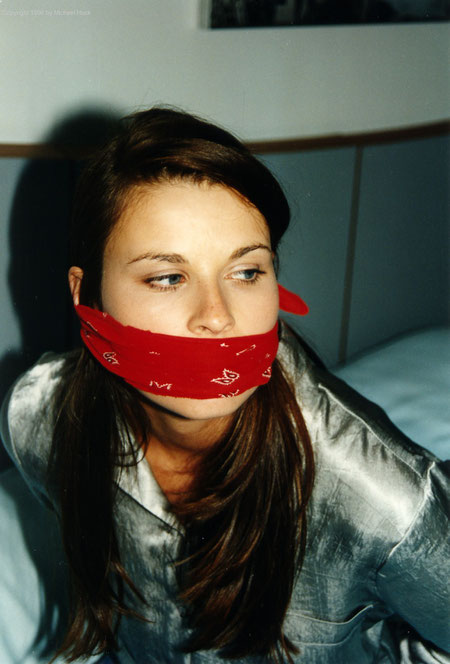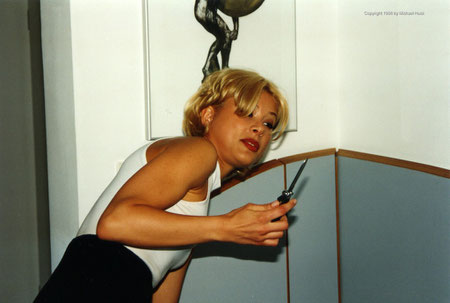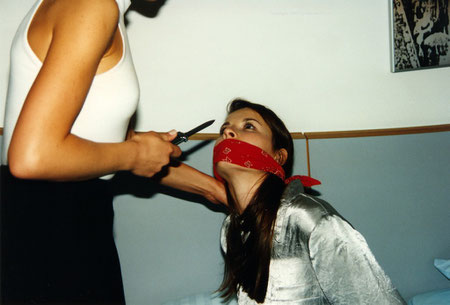 Christina explains to Svenja that she will kill her
slowly and there will be lots of painful torture
for Svenja. Christina is determined to punish
Svenja the hard way for having stolen her boy-
friend.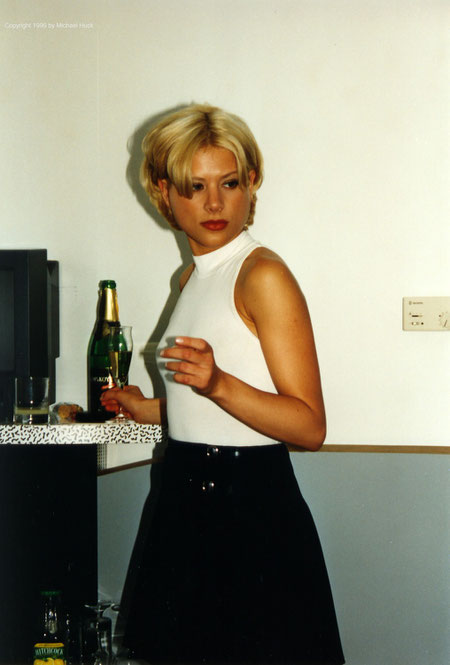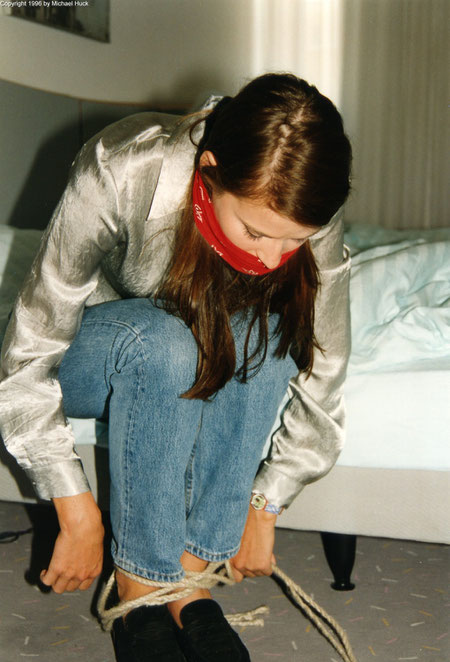 Svenja however manages to loosen her bonds and
even to hurt Christina.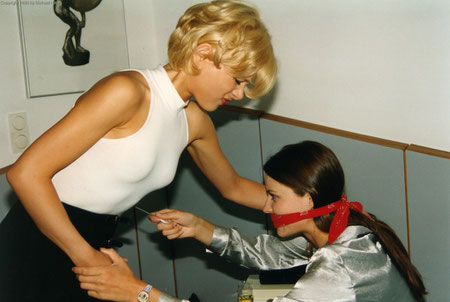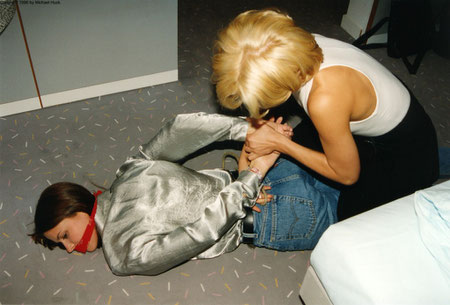 above:
Christina overpowers Svenja again and ties her up
again.
below:
While Christina takes care of her wound, Svenja desperately
tries to get of of the locked hotelroom.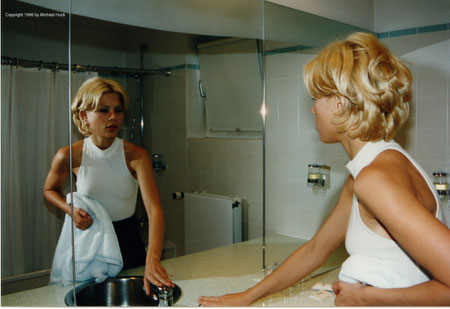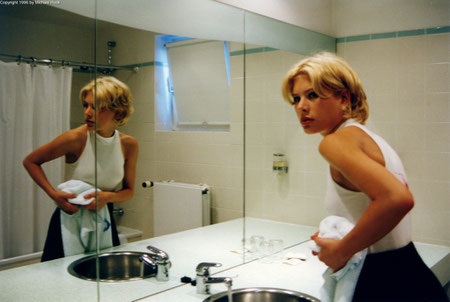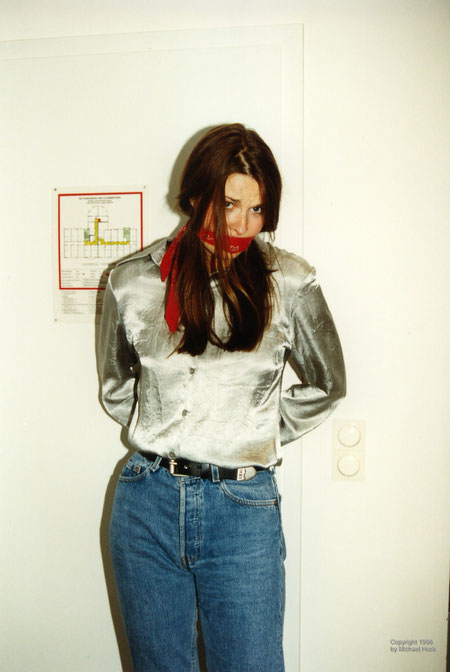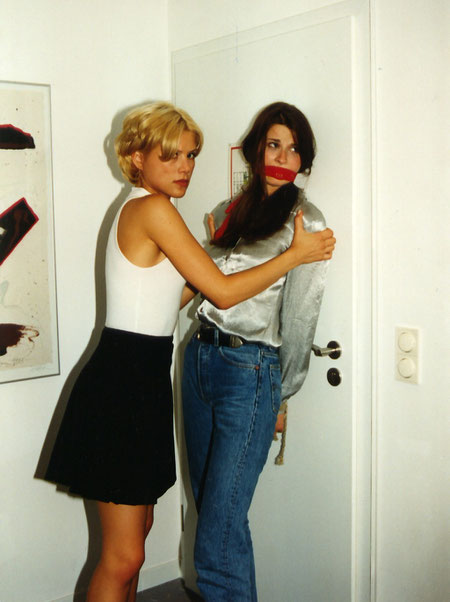 above:
Christina catches Svenja however before she
can escape and this time ties her tightly to a
chair so she cannot escape again.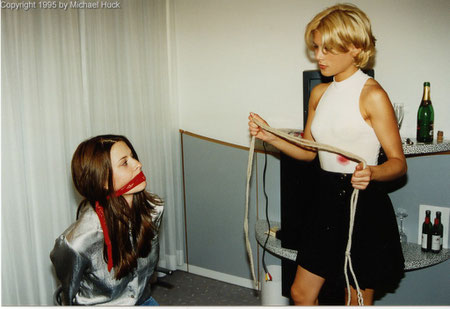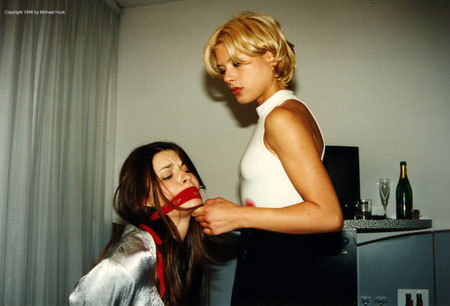 above:
Christina is about to start the torture now, but
discovers a letter from her former boyfriend
Maurice, who writes to Svenja he will leave her
to return to Christina!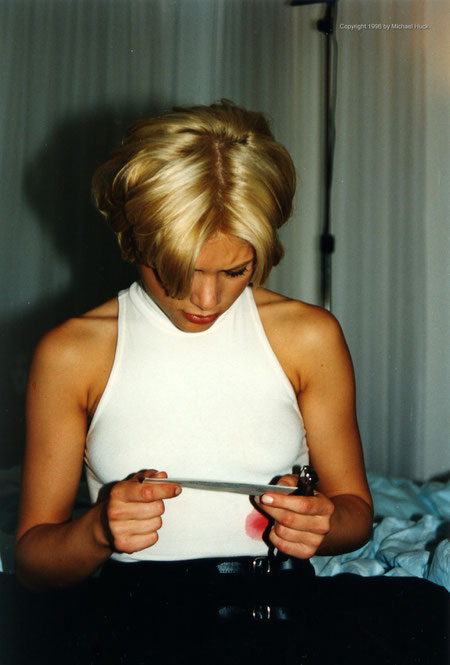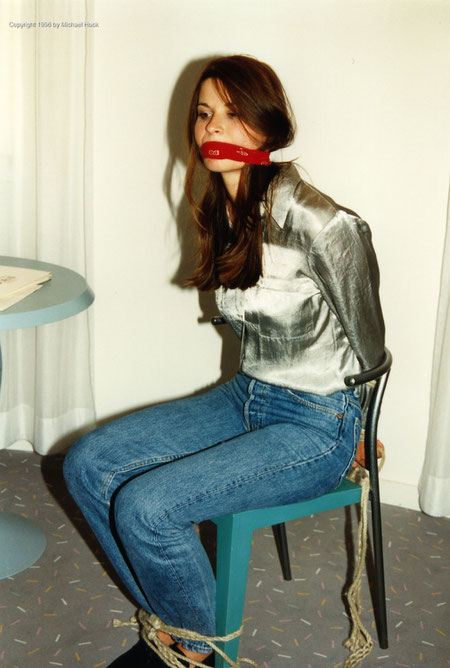 It´s a bad day for Svenja. After being bound and gagged for hours, beaten up and tortured by her former best friend she finally learns her lover just left her because he is still in love with the psychopath who just captured her to kill her.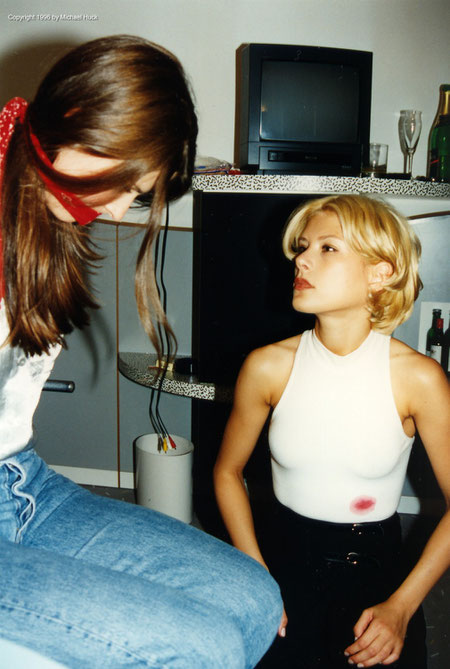 above:
Happy again, Christina releases Svenja
from her bonds.
below:
bad idea. Svenja has no intention to leave
her boyfriend again to Christina and kills
her.
Unhappy End! for Christina.