Single Episodes Guide
Episode 27: The Halloweenies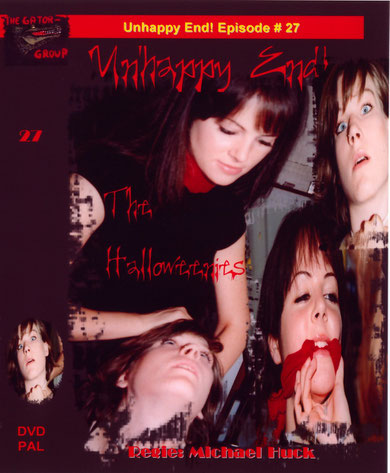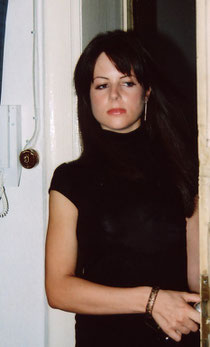 Maja Loom played the part of the
young beautiful woman who is terrorized
by two former classmates.
The Halloweenies was kind of an experiment
if we can go in the same direction as we did
with Die Schulfeindin but to add some more
horror elements.
It worked very well so far and we intent to
make sooner or later a 90 minute version.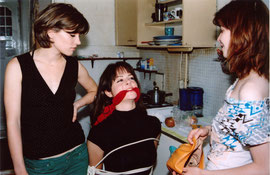 Sandra Luedke who already played a
wonderful bad girl in Last Laugh again
was a very bad girl in The Halloweenies,
assisted by Katja Kontschieder. Here
the two bad girls really enjoy to have her
former school beauty at her mercy.
Maja again looked great as the tormented
heroine.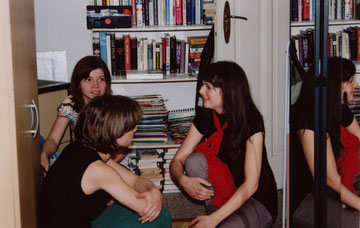 Sandra, Katja and Maja
relaxing during scenes on
the set of The Halloweenies.
Episode 26: Last Laugh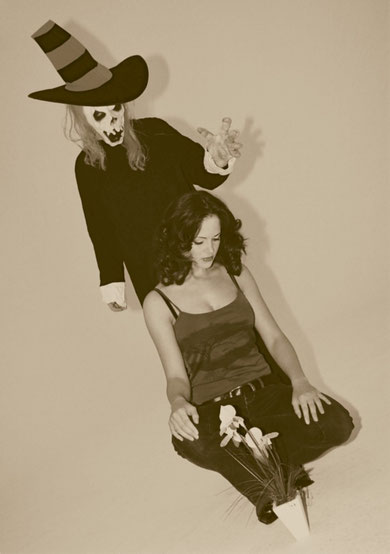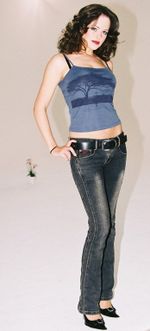 Maja Loom did star in both the Last Laugh 25 minutes
episode and the 75 minute Last Laugh feature.
Both versions were shot with different cameras, the 25
minutes episodes on DV and the movie version on HDV,
so both versions are shot from different angles. In the
short version Sandra Luedke and Maja Loom
star.
A young woman, (Sandra Luedke) who once was the
ugly duckling in class lures the most beautiful girl
of her former classmats who is a model now to a
shooting but actually plans to kill her in a very horrible
way.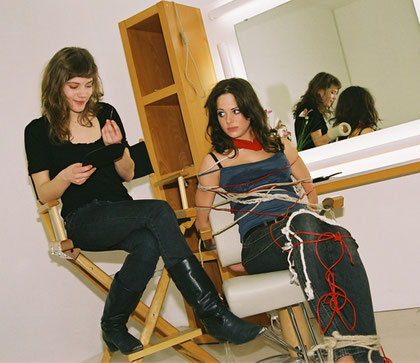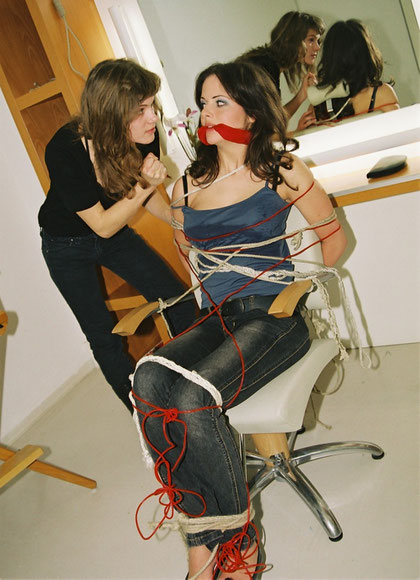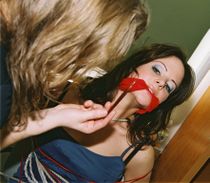 Sandra Luedke played the evil and totally crazy girl
in a really frighting way.
Maja, who did also co-produce Last
Laugh, was excellent in the part of the very cool
beauty who is helpless tied up but still makes fun
of the unhappy ugly duckling.
Episode 25: Shock Treatment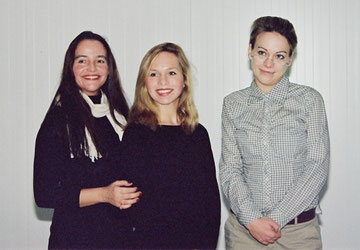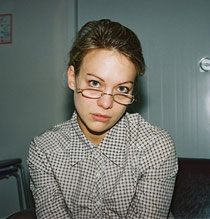 Shock Treatment is also shot twice. One version, black & white,
shot on DV and the color version shot on HDV.
Both version have different endings and some of the actresses
were different dresses. The story is about a not so attractive fan
who is in love with an actor who plays a doctor in a tv series.
She lures the girlfriend of her idol to an interview, posing as a
reporter and kills her.Then after some facial surgery she becomes
a beauty and gets her man.
In one version she got away with murder in the other version the bad
girl gets her punishment.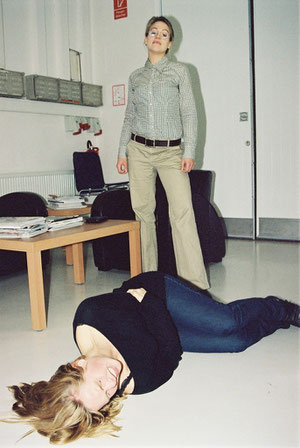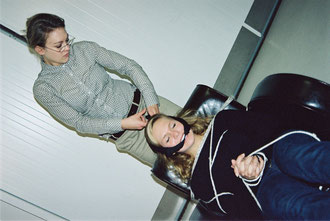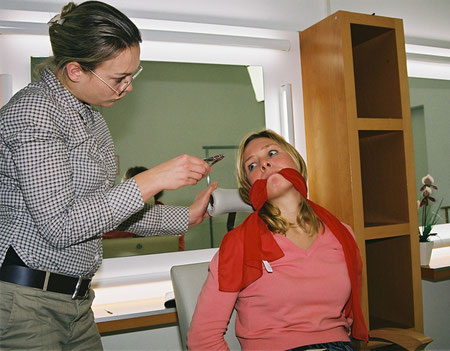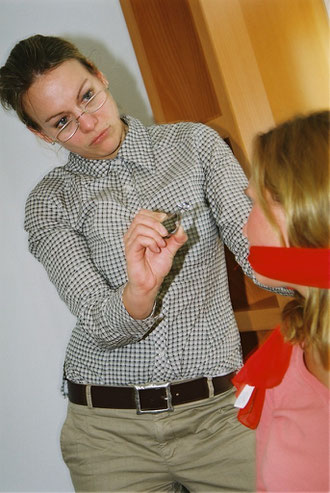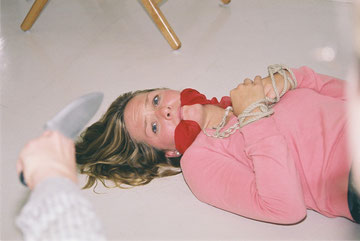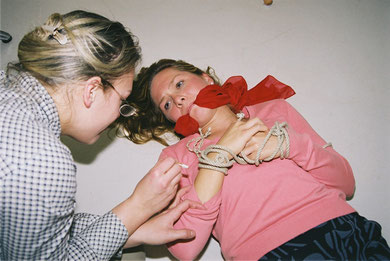 To brand her favorite actors beautiful girlfriend with a cigarette is only one of the many tortures
the mad fan comes up with to make the young woman suffer.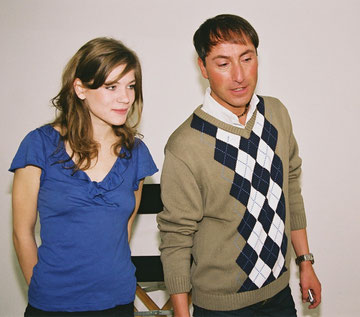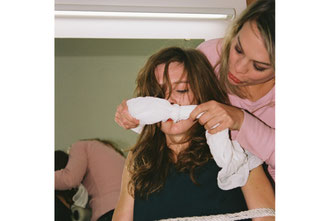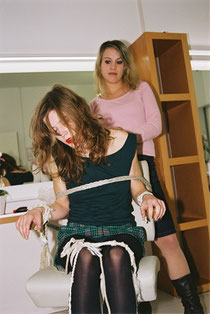 Shock Treatment was the first project with Sandra Luedke
casted here as one of the victims. We soon realized
Sandra makes a great villainess and in the next episodes
Sandra was hilarious in the bad girl part.