Gator Group Co-Production Program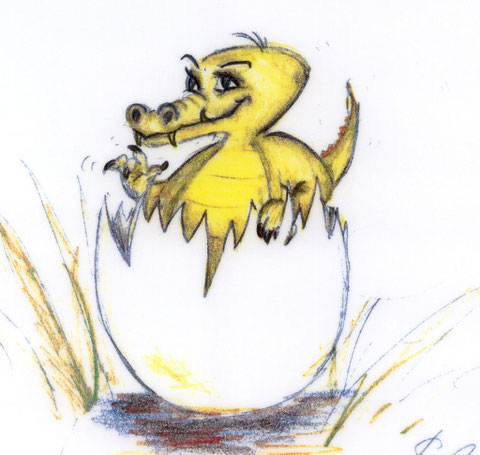 Co-Productions Talent
Over the years I found out many actresses are very good in developing and even producing
projects.
There were many actresses I co-wrote scripts with like Jean Bork or Katja Bienert, and some
of the actresses did also produce either own projects or our projects especially in other countries.
Katja Bienert did produce "Immer Vollmond" and co-produce many projects in Germany and
Europe, Barbara Ungerhofer did co-produce some of The 7 Nightmares Girl episodes in Vienna
and Los Angeles, Anja Meyer shot The 7 Nightmares Girl in Vancouver and on Hawaii and Dé-
borah Behrens did produce and shot the opening sequence of the Last Laugh movie in Rio de
Janeiro.
So we are interested in setting up new projects with talent all around the world to develop
scripts with us and to produce new projects.
We will provide you with cameras, technics and more and you bring in your talent and new
ideas.
So if you are an actress who loves either to play a beautiful heroine who is in deadly peril or
if you are an actress who loves to play a very, very evil villainess, get in touch with us and let´s
set up some new eerie projects, thrillers, horror or comedy.
Contact: MichaelMHuck@aol.com
New Projects:
Remake: Die Schulfeindin
                  USA / Canada / Australia
Remake: The Darkroom
                  USA / Canada  / Australia / Brazil / Italy
                  and Germany: The German version will be shot in Berlin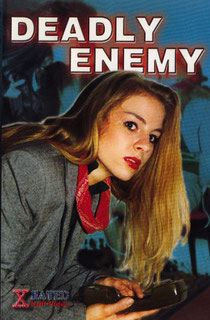 Die Schulfeindin (1994) is a thriller shot 1994 in Berlin. Angela,
a young woman, meets Miriam, a former classmate, in the sub-
way. Miriam always hated the beautiful Angela and together with
her evil friend Karin, follows Angela to her apartment, overpowers
her, ties her up and steals her money.
Helpless bound and gagged, Angela is at the mercy of Miriam
and Angela realizes, Miriam hates her so much, she wants to
kill her.
Marlene Marlow, star of German tv, who played a doctor in the
long running ZDF series "Die Rettungsflieger" played Angela.
We are looking for actresses for remakes in Canada, USA and
Australia.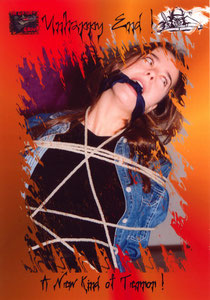 Dark Room is a 90 minute remake of the connecting episode
of Unhappy End! 1. A photographer (Cathrin Vaessen) lures a
beautiful model, Svenja (Bettina Mueller) to a shooting. The
photographer thinks wrongly the model has an affair with her
husband. The husband indeed is after the beautiful model but
Svenja who considers the photographer her friend, rejects him.
The photographer does not know this, takes Svenja prisoner
and prepares to kill her. Svenja who is helpless bound cannot
even tell the truth as she is gagged and desperately tries to get
free.
Cathrin Vaessen who played big parts in German tv series and
Bettina Mueller, one of the most famous and beloved German
tv faces starred in the original Unhappy End! series.
We are looking now for actresses who are interested in shooting
with us remakes in the US, Canada, Australia, Brazil, Italy and
Germany.
Co-Productions Producer-Director
If you are a producer or director who loves to shoot some "Unhappy End!" projects in other
countries, no matter where you are, get in touch with us.
We are looking for production companies and directors from all over the world who want to
re-make some of our projects in their countries, pitch & sell the remakes to the networks
in their countries and set up productions.
Although we already are shooting all around the world - we shot episodes in Germany, USA,
France, Italy and Spain - we are interested in directors and producers who will create versions
in their country with local casts and crews.
Contact: MichaelMHuck@aol.com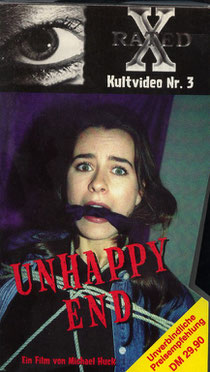 We are looking for producers to set up foreign versions
of the Dark Room story in
- USA
- Canada
- Australia
- Brazil
- Italy
Dark Room
Genre: Thriler
Story: A photographer wrongly thinks her husband has an affair
with a beautiful model, Svenja. She lures Svenja to a shooting,
ties her up and plans to kill her.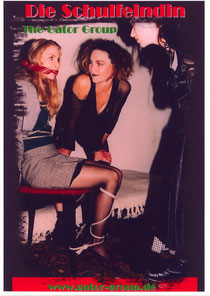 We are looking for producers & production companies to
set up foreign remakes of Die Schulfeindin in
- USA
- Canada
- Australia
- Brazil
- Italy
More infos on story and stills you will find here:
www.dieschulfeindin.blogspot.com
Distribution
We also are looking for sales agents and distributors, video platforms, stores and everyone
everywhere who wants to work with us distributing the Unhappy End! series all around the
world.
Contact: MichaelMHuck@aol.com