Unhappy End! - Episodes Guide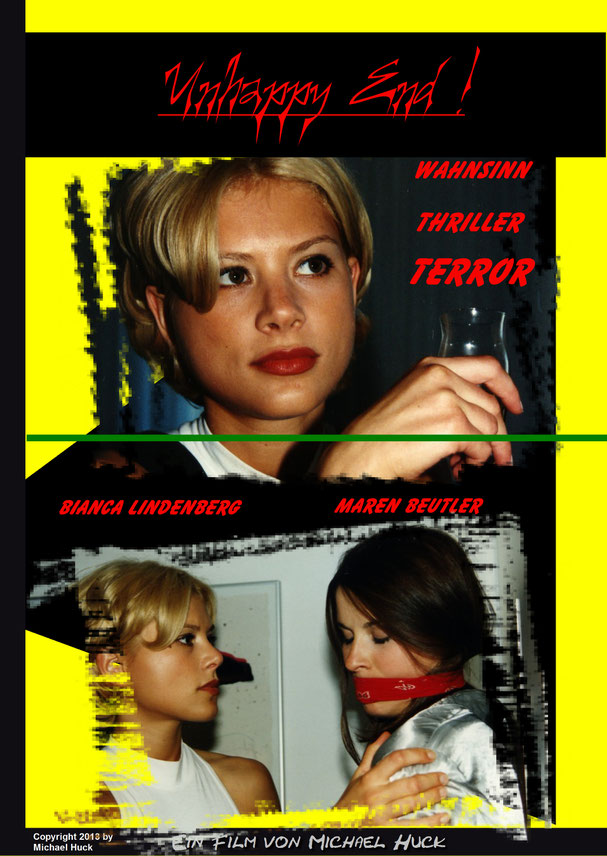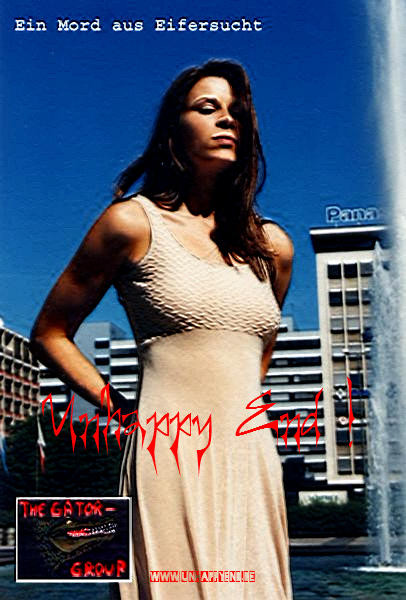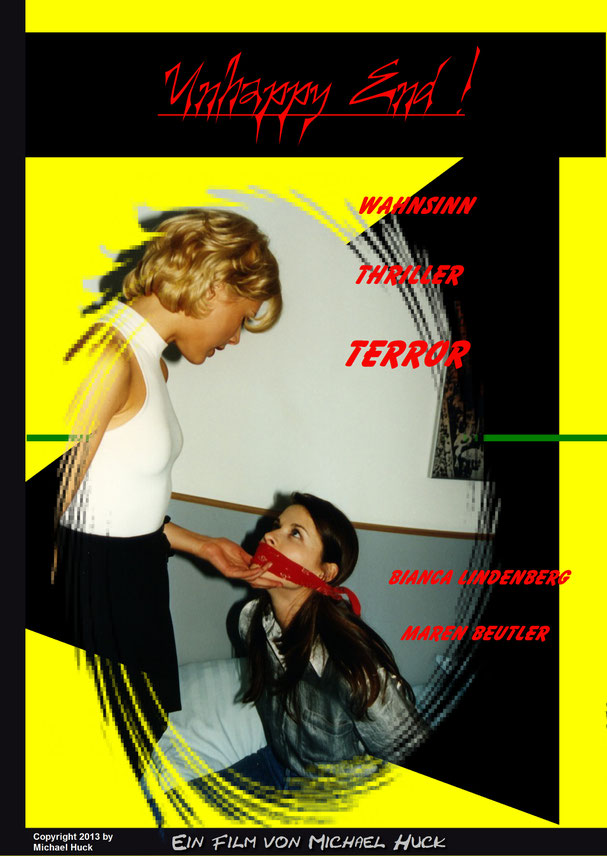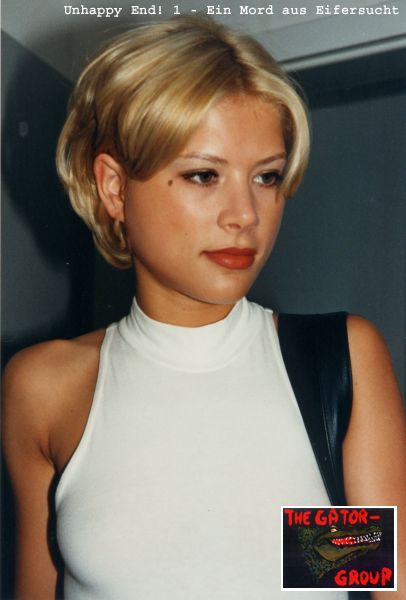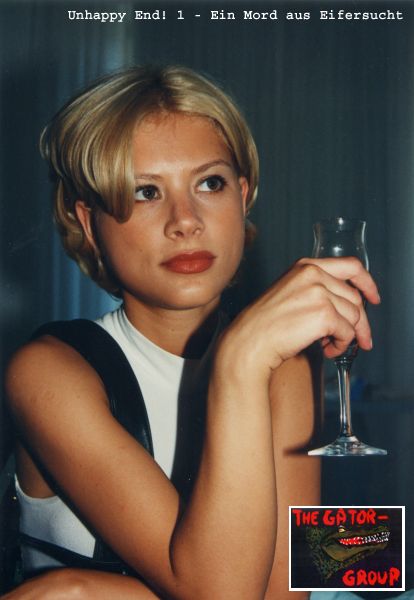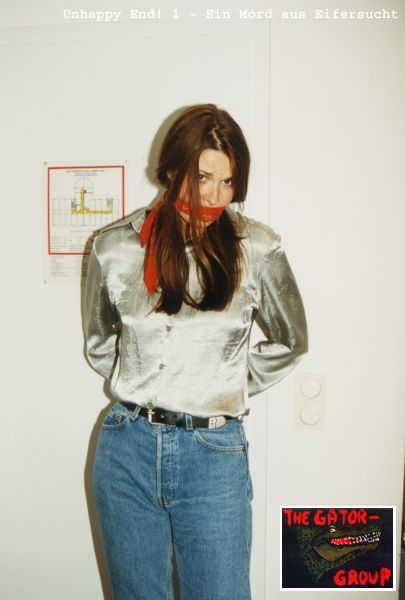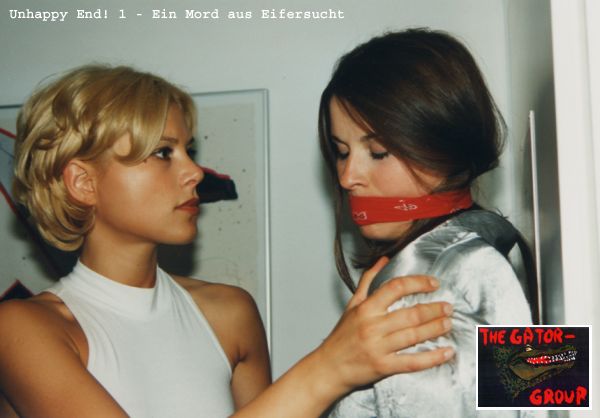 Multiple Episodes DVDs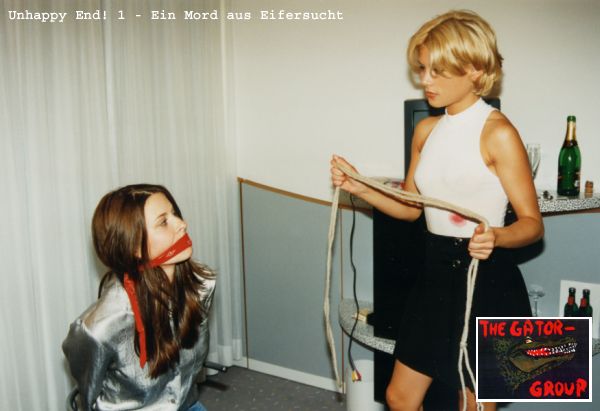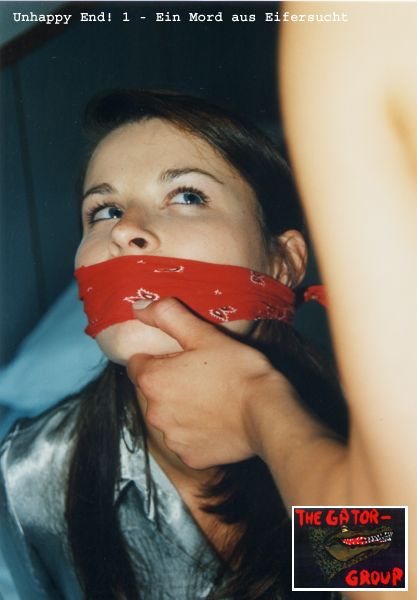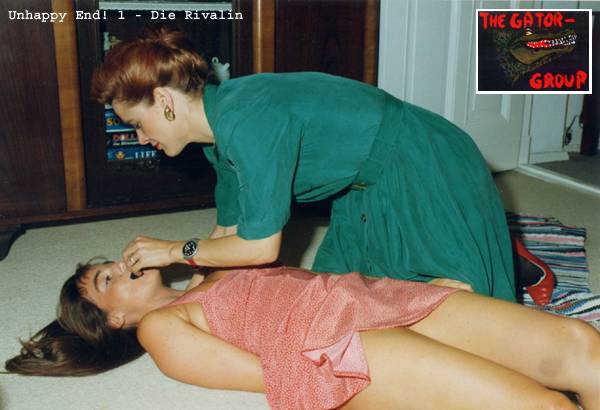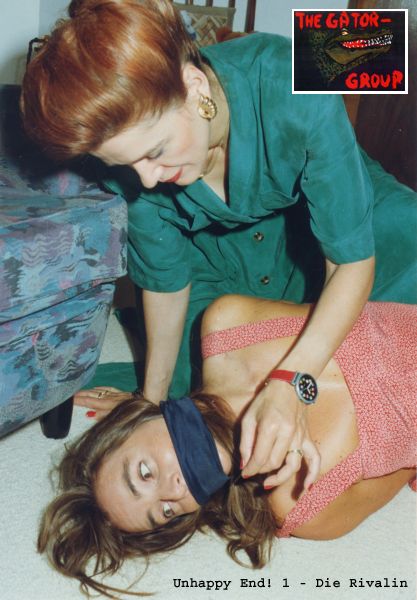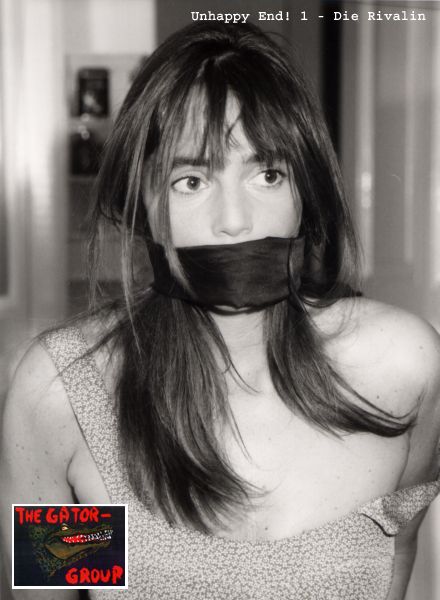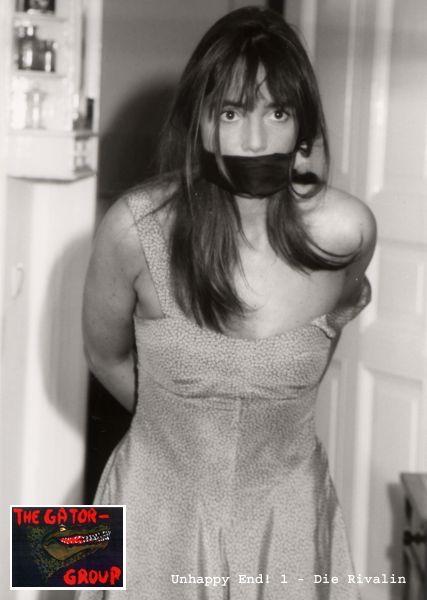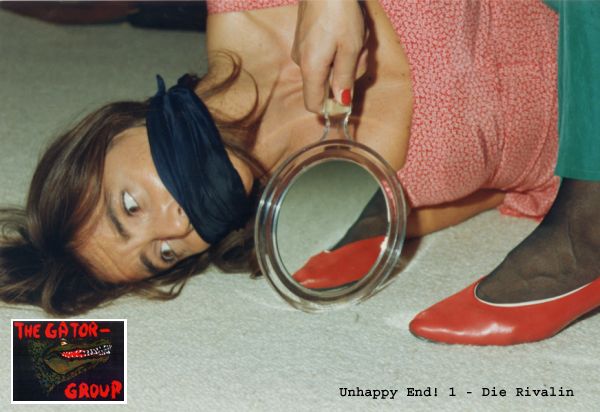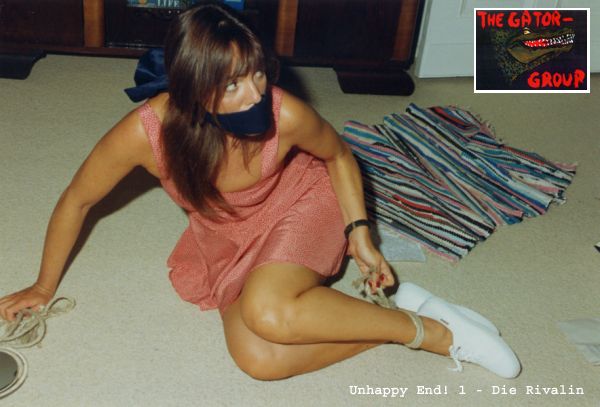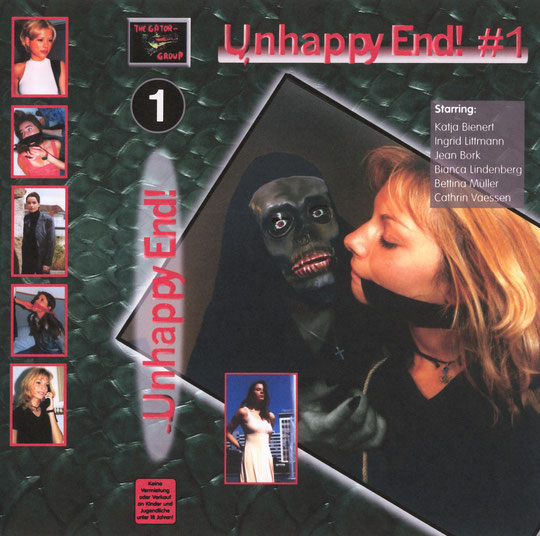 The Unhappy End! series at first had been released as Multiple Episodes Tapes, now DVDs.
On each tape / dvd were 3-5 episodes and a short outtakes / making of.
Above is the first design for our own release of episodes 1-3, designed by Michael Huber who
used an alligatorskin background and the small drip of blood on the U.
He chose a photo of Jean Bork as the damsel in distress and Ingrid Littmann as the uncanny
dream-nun. I am not really sure which of the several covers of UE 1 that has been used over
the year is my favorite one.
Here you find an overview which episodes are on which dvd. For story, cast & crew information
see the following pages.
DVD 1:
Episode  1: Ein Mord aus Eifersucht
Episode  2: Du sollst nicht Ehebrechen!
Episode  3: Die Rivalin
DVD 2:
Episode  4: Die Szenendiebin
Episode  5: Die Schulfeindin
Episode  6: Der Moerder mit den Zigarillos
DVD 3:
Episode   7: Abendessen
Episode   8: One-Way-Ticket to Paradise
Episode   9: Nachtschatten
Episode 10: The Paparazzo Who Knew Too Mucho
Episode 11: The Angel
DVD 4:
Episode 12: Der Tag vor der Hochzeit
Episode 13: Die Kidnapper
Episode 14: Principe Azzurro
Episode 15: Immer Vollmond
DVD 5:
Episode  5: Die Schulfeindin - Special Edition
DVD 6:
Episode 16: Das Casting
Episode 17: The Thief
Episode 18: The Signs of the Zodiac
Episode 19: Die Hexe
Episode 20: Der Detektiv
DVD 7:
Episode 21: Ruprecht
Episode 22: Shakespeare Strikes Again
Episode 23: Die kleine Loserin
DVD 8:
Episode 25: Shock Treatment
Episode 26: Last Laugh
DVD 9:
Episode 27: The Halloweenies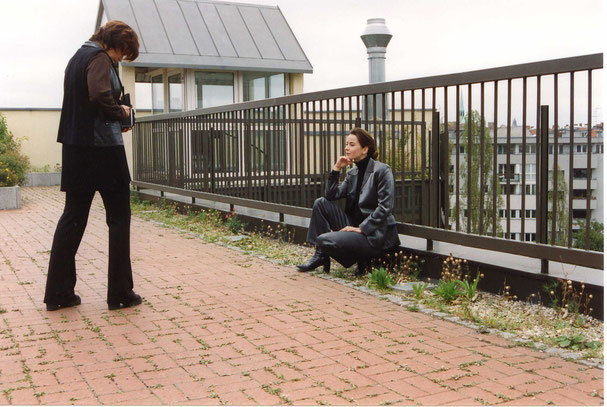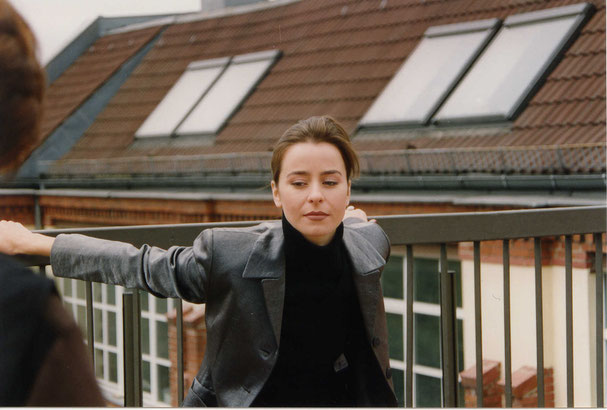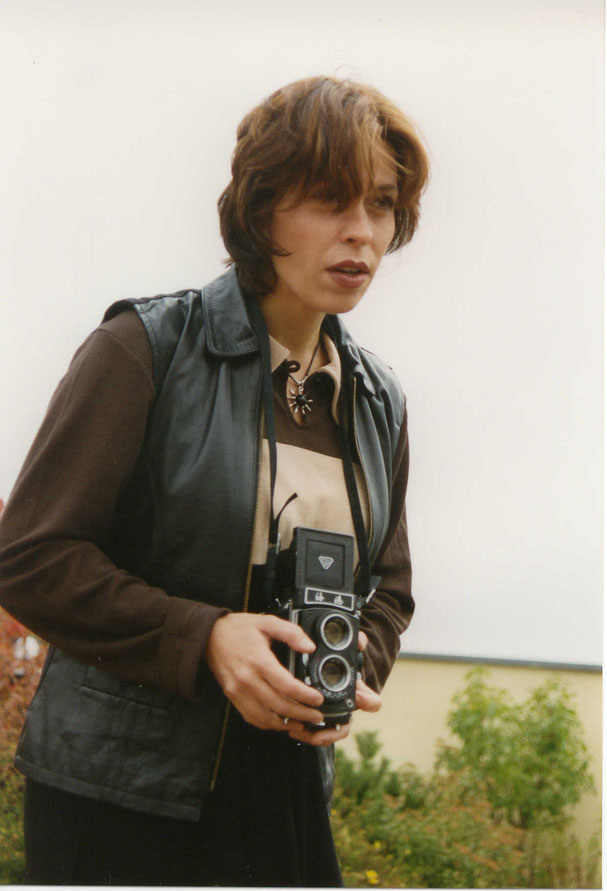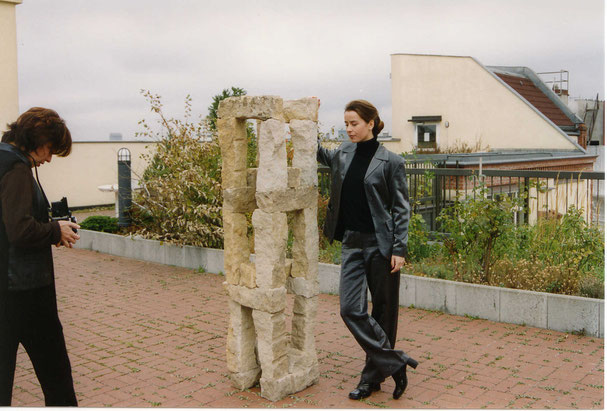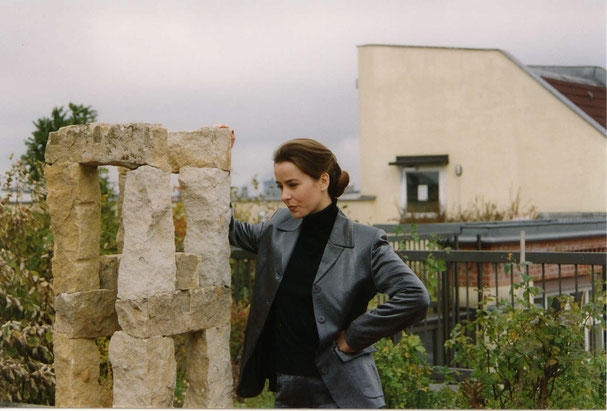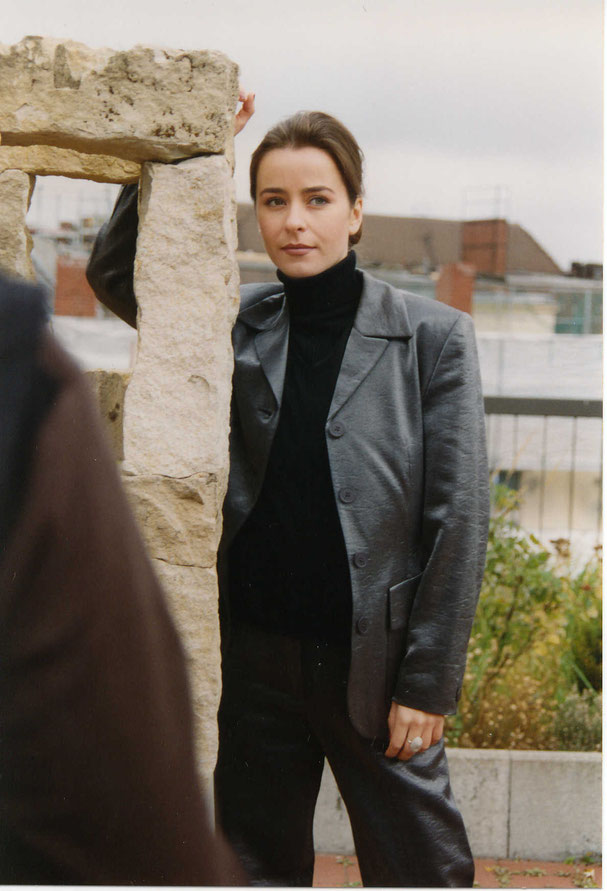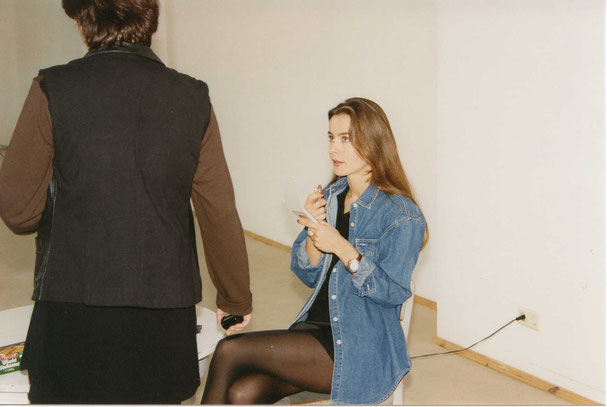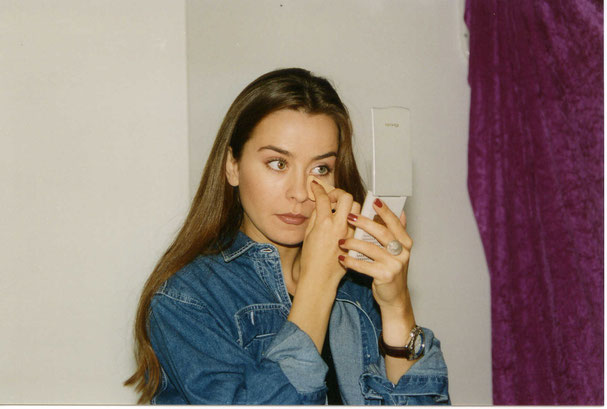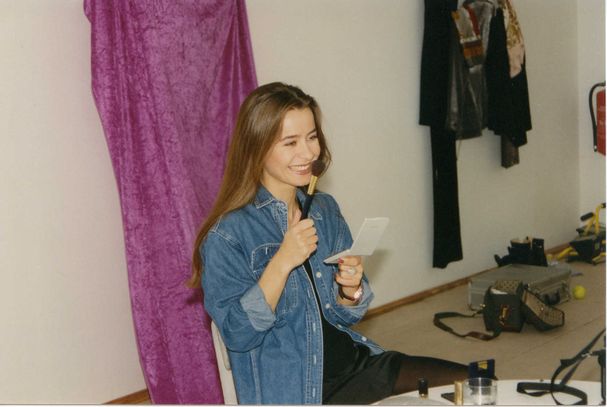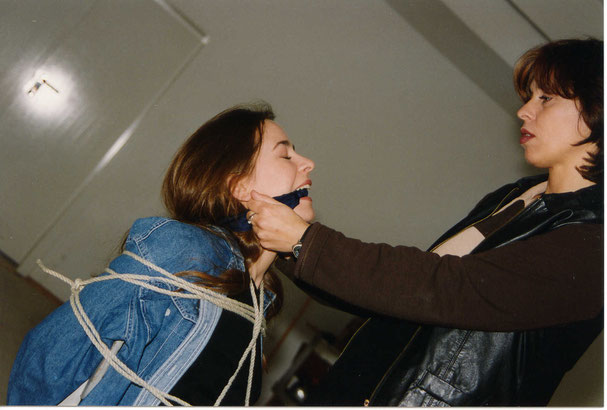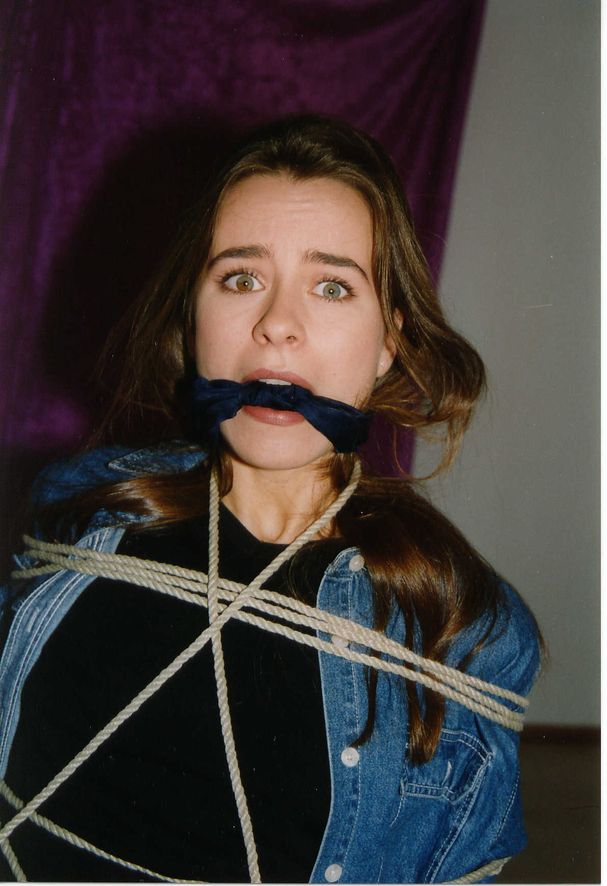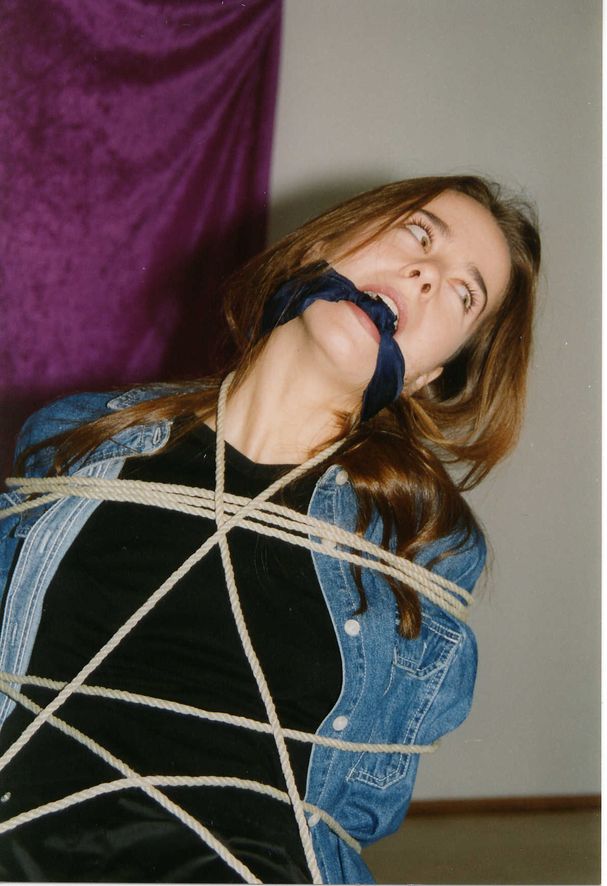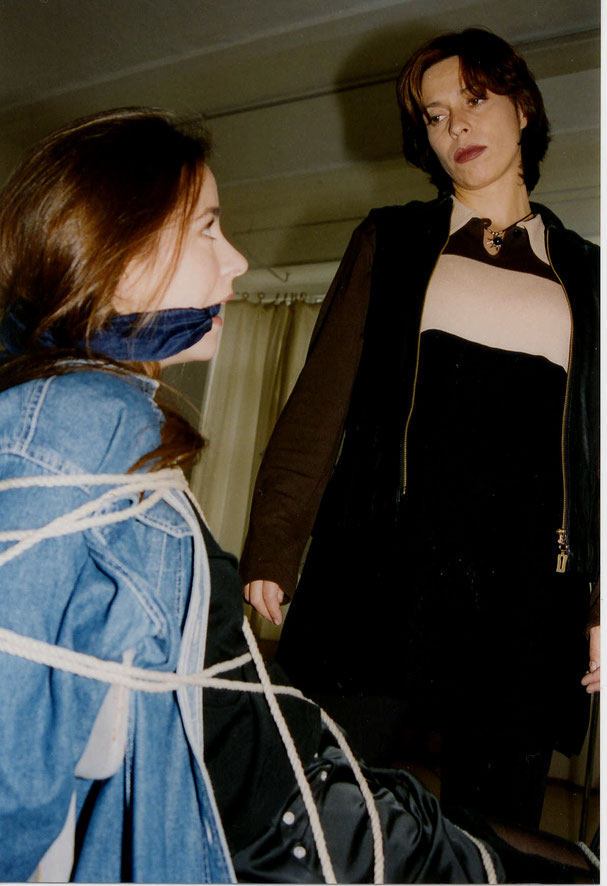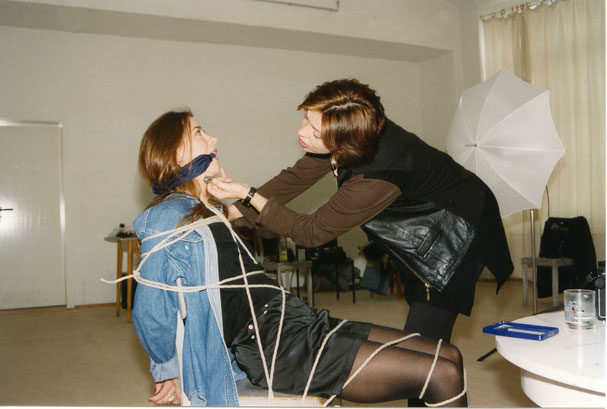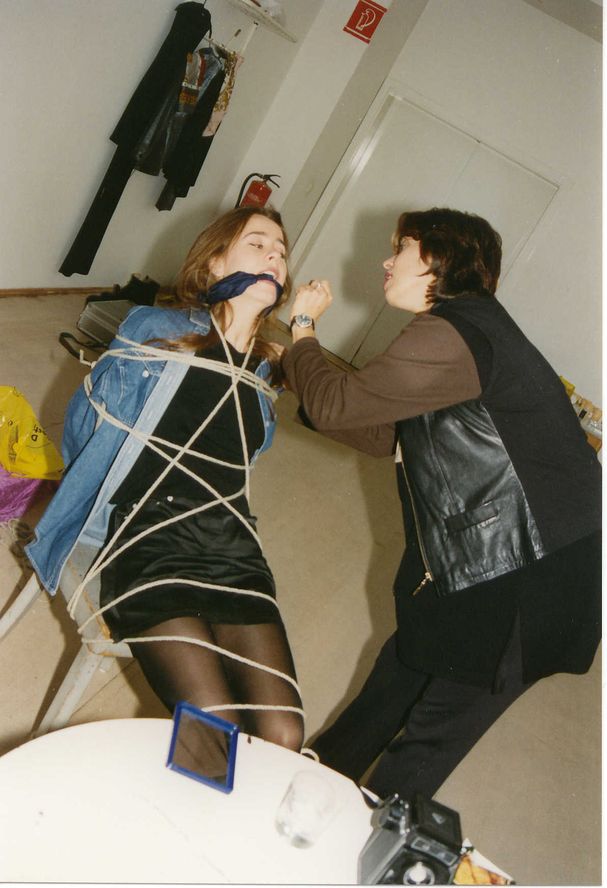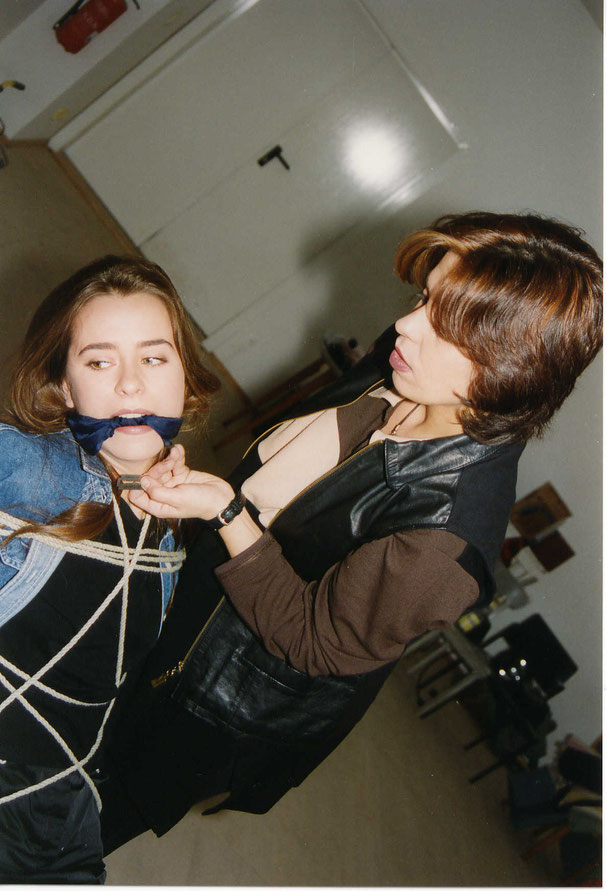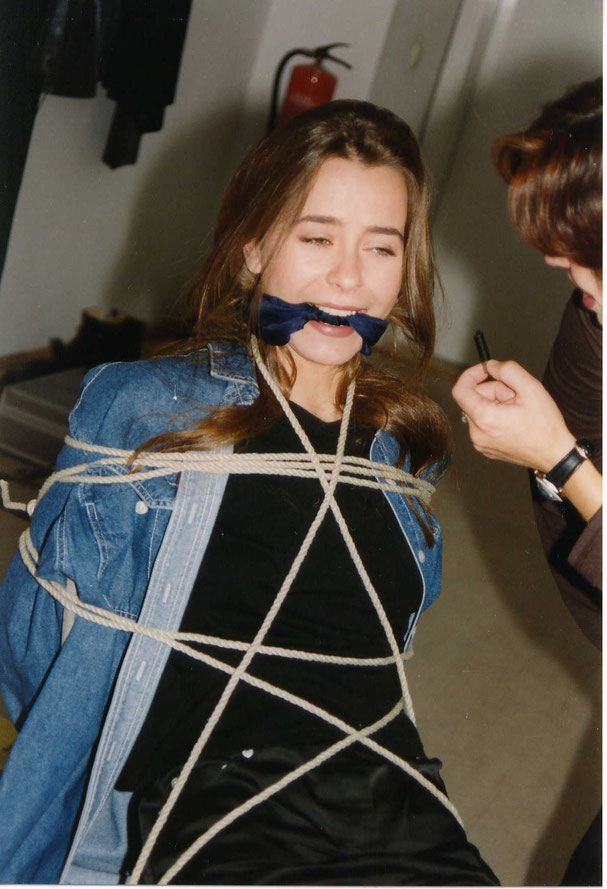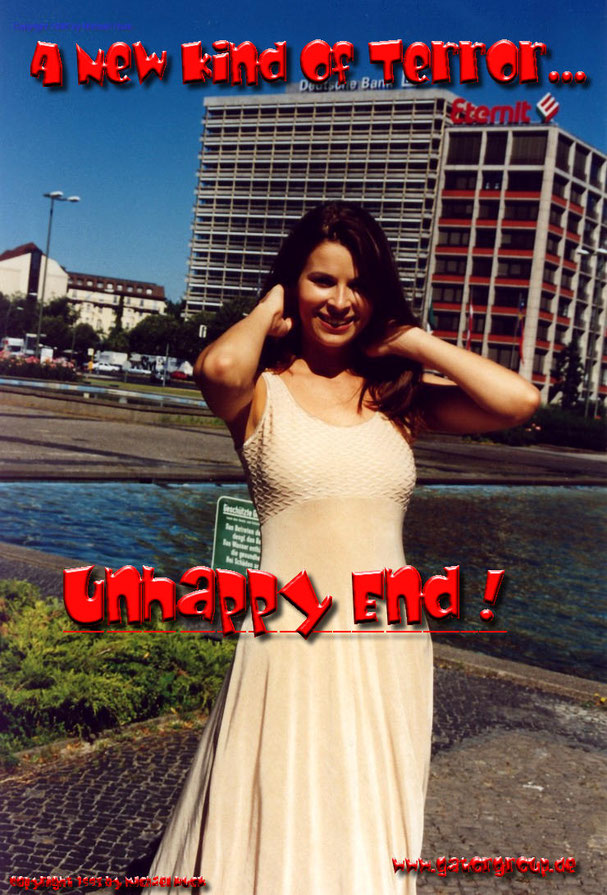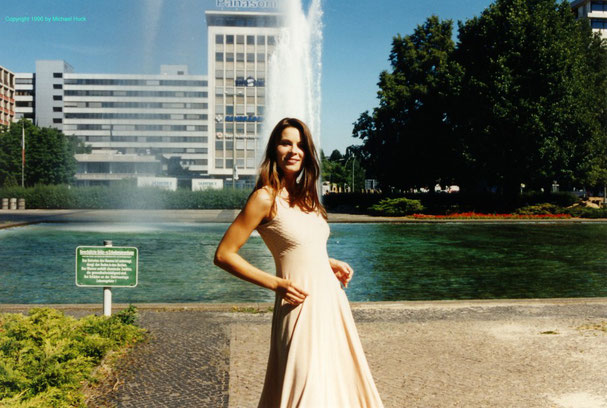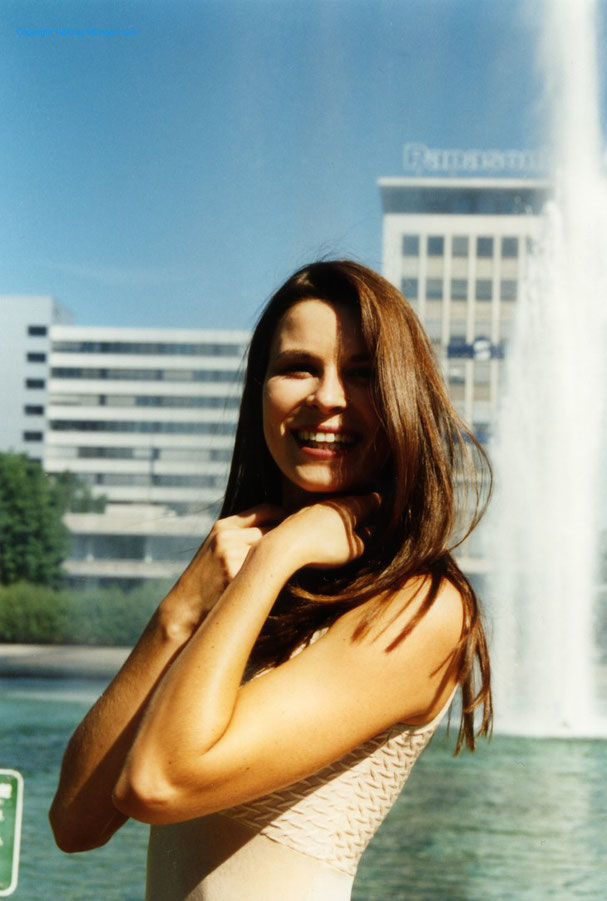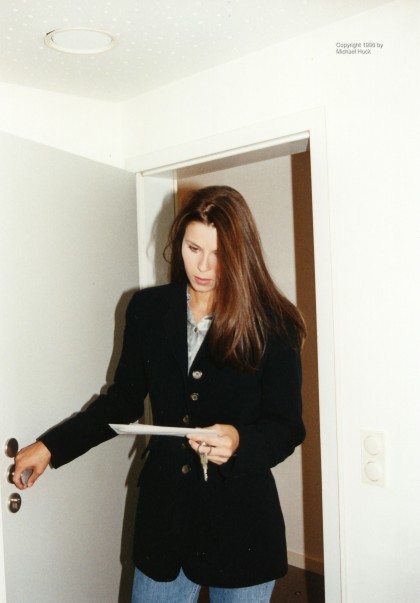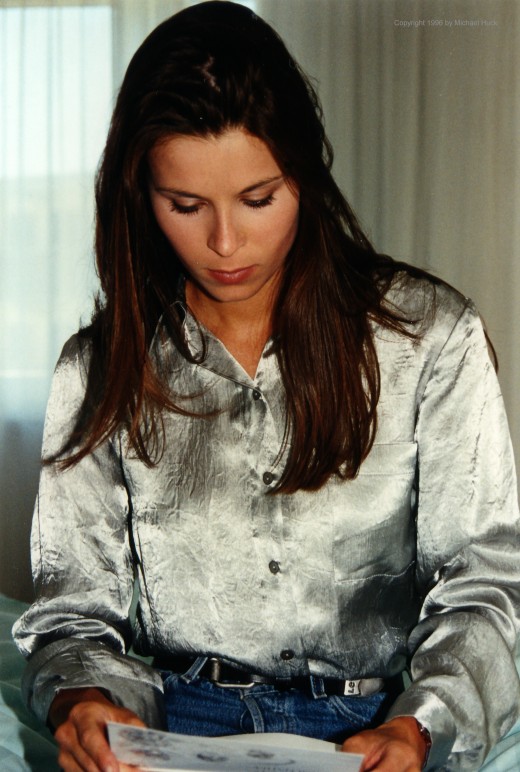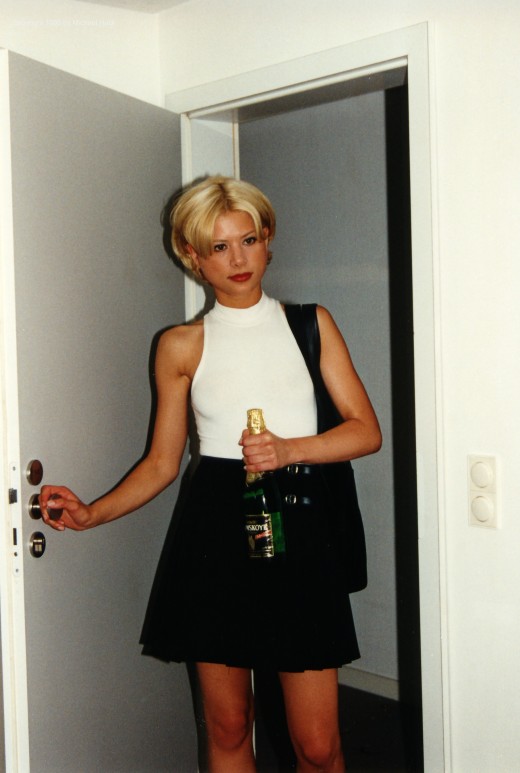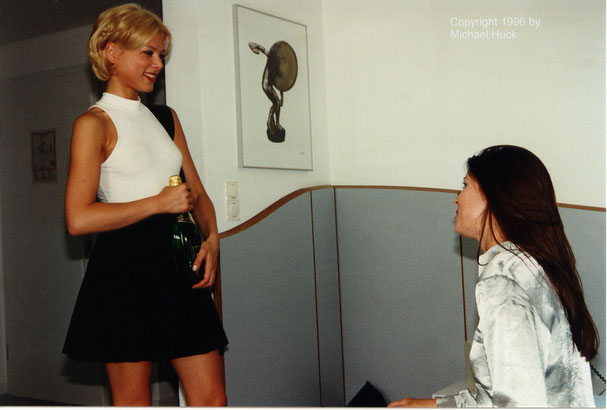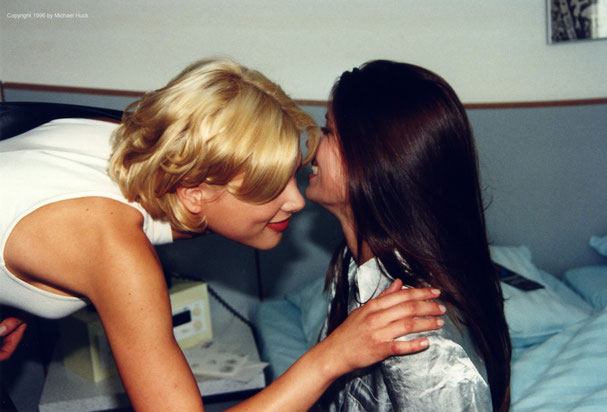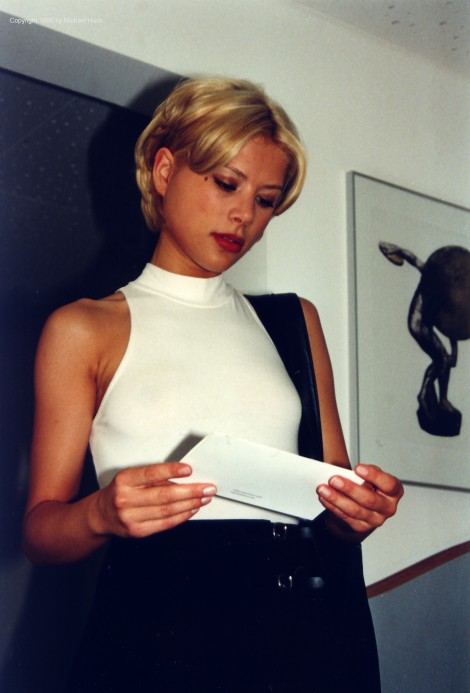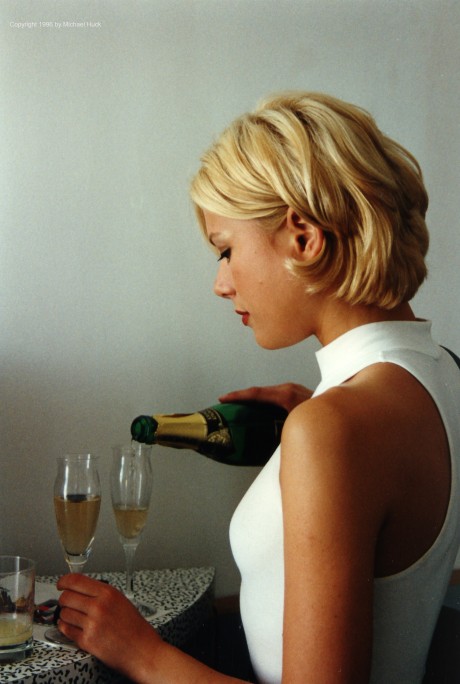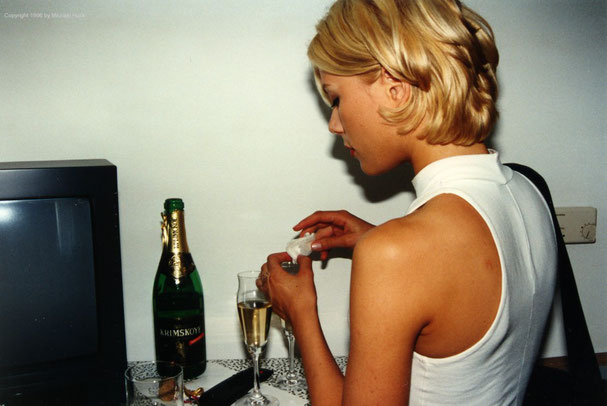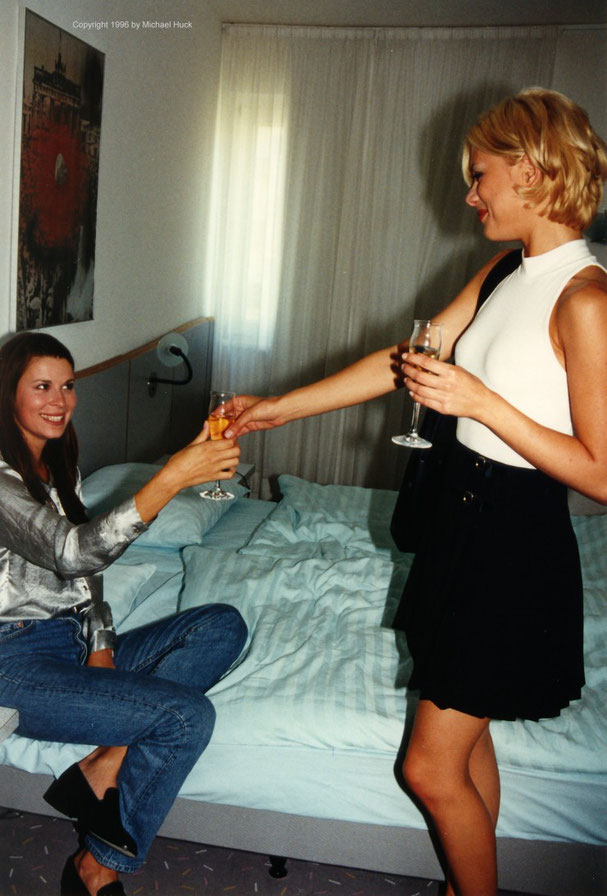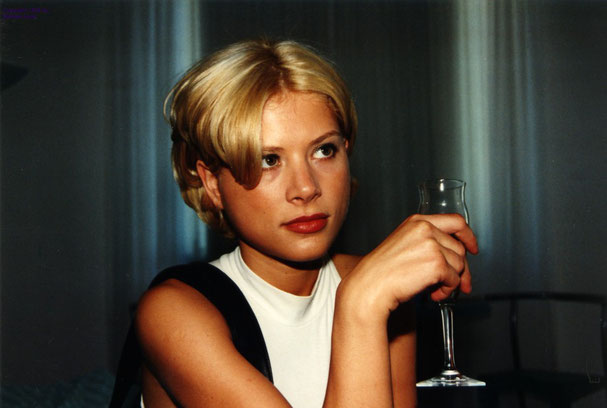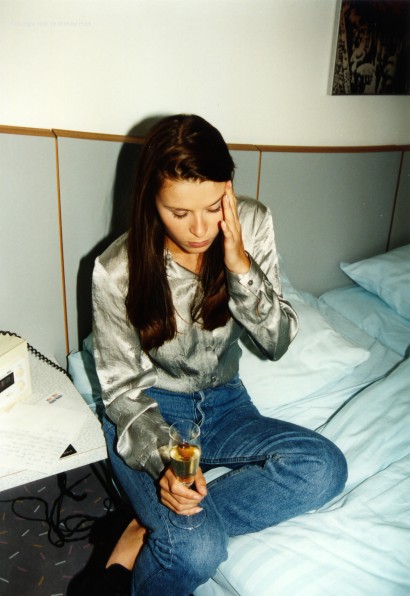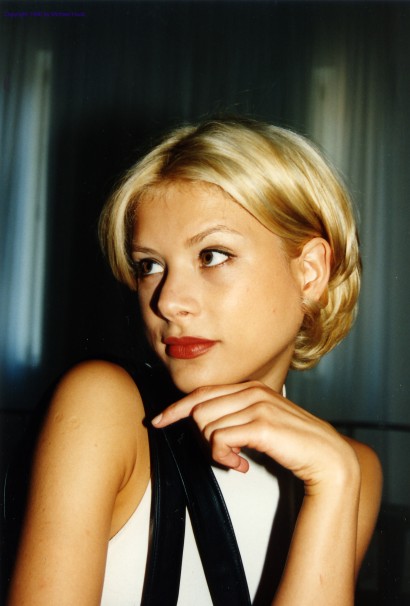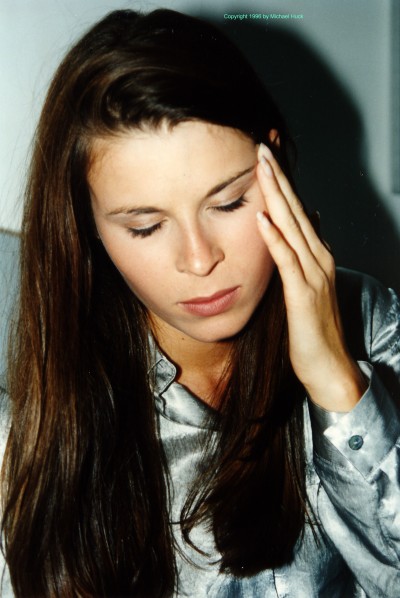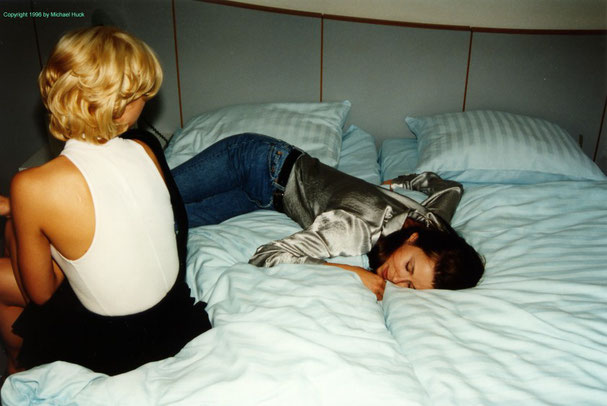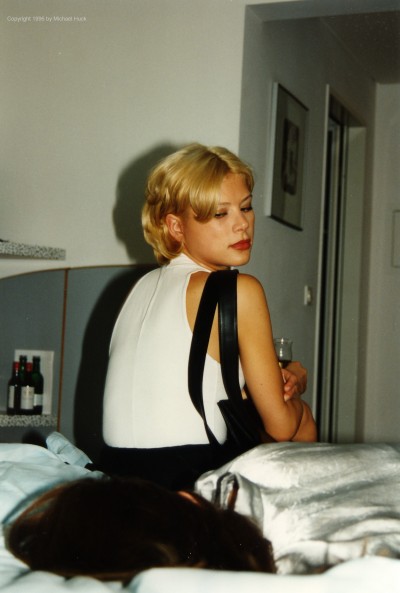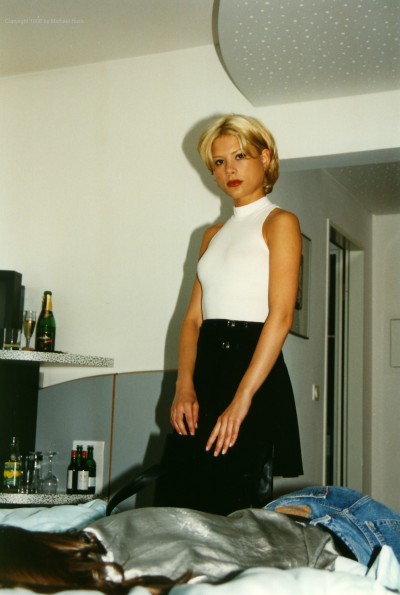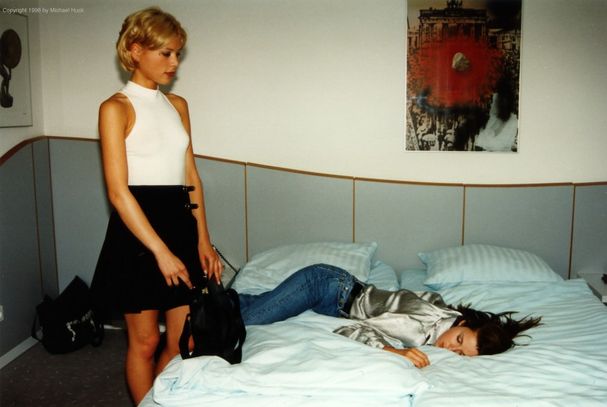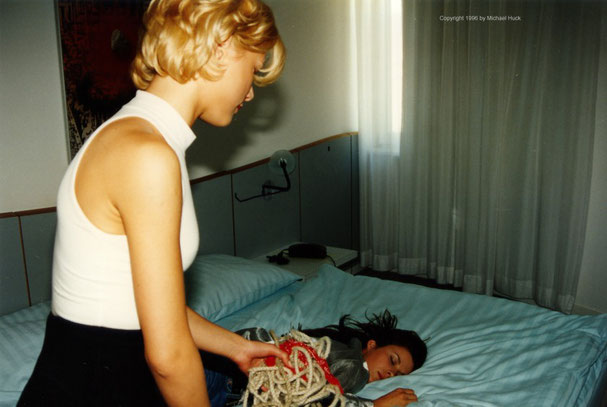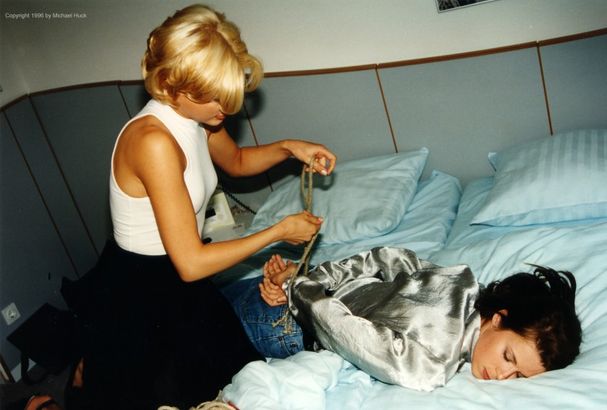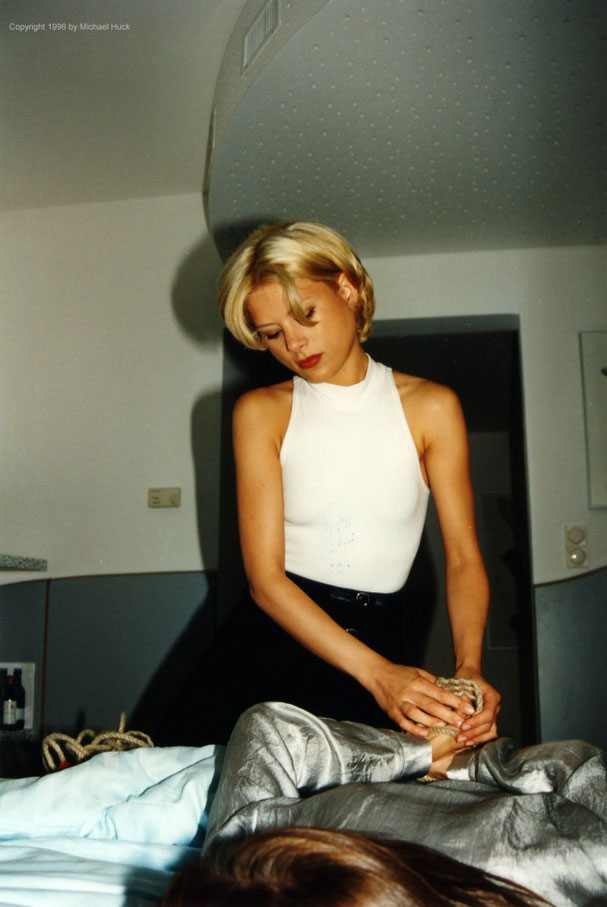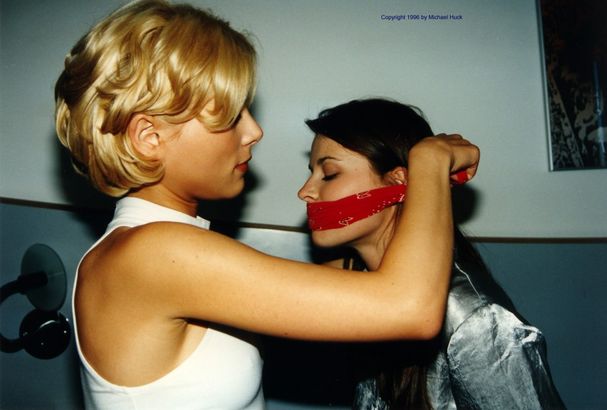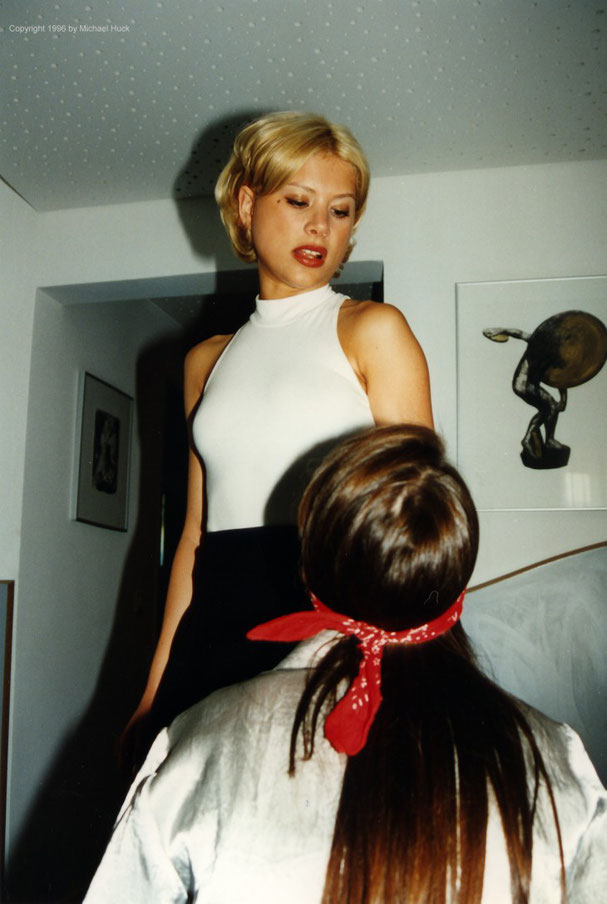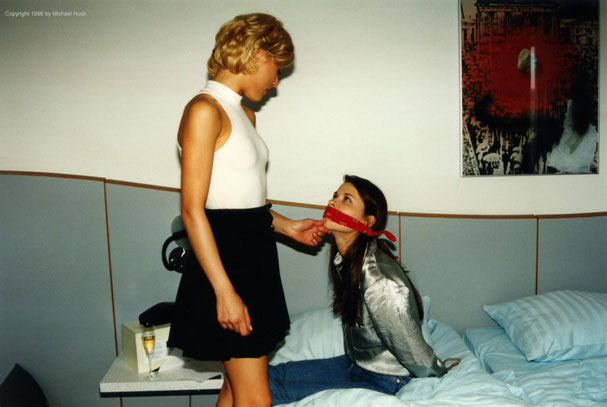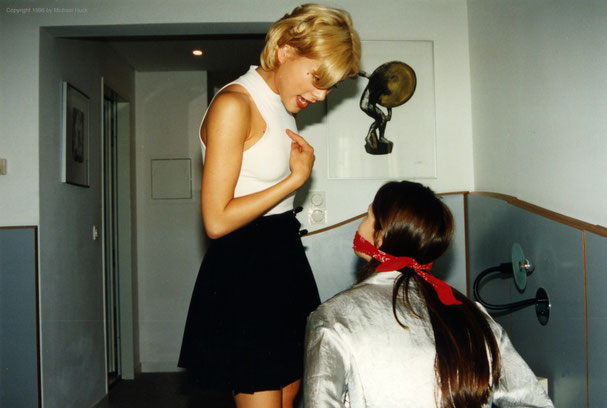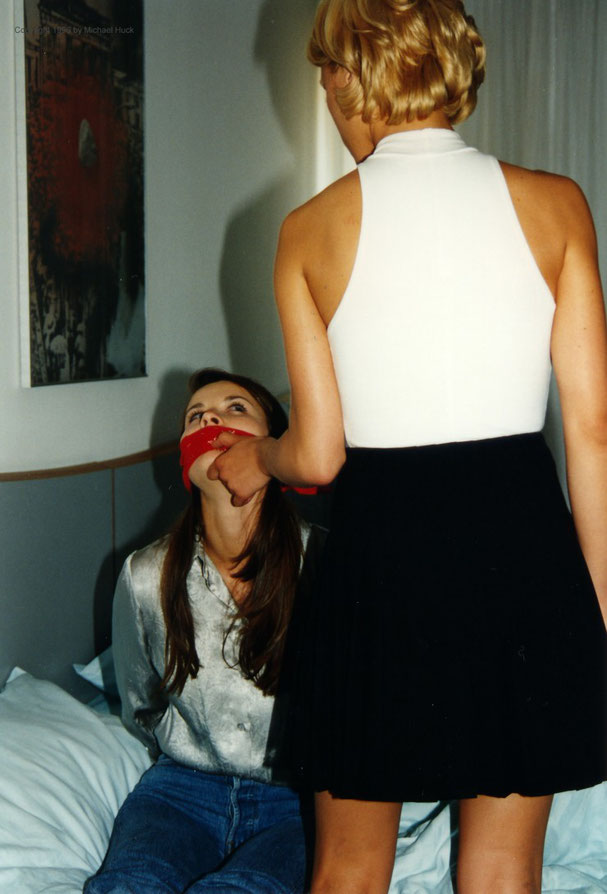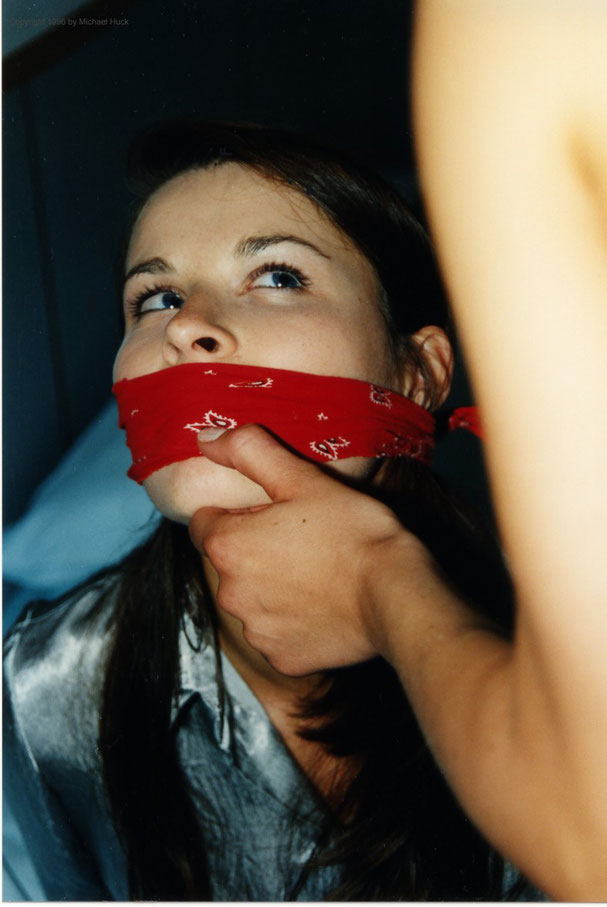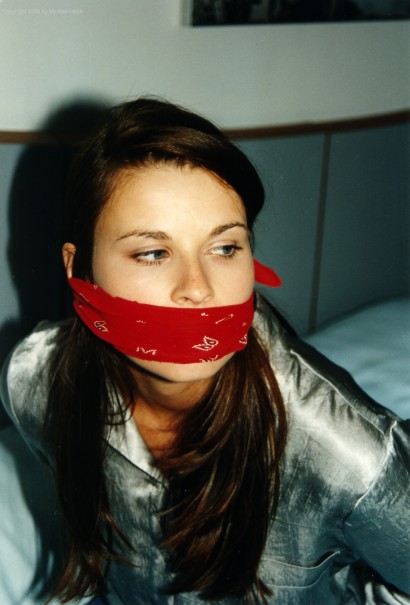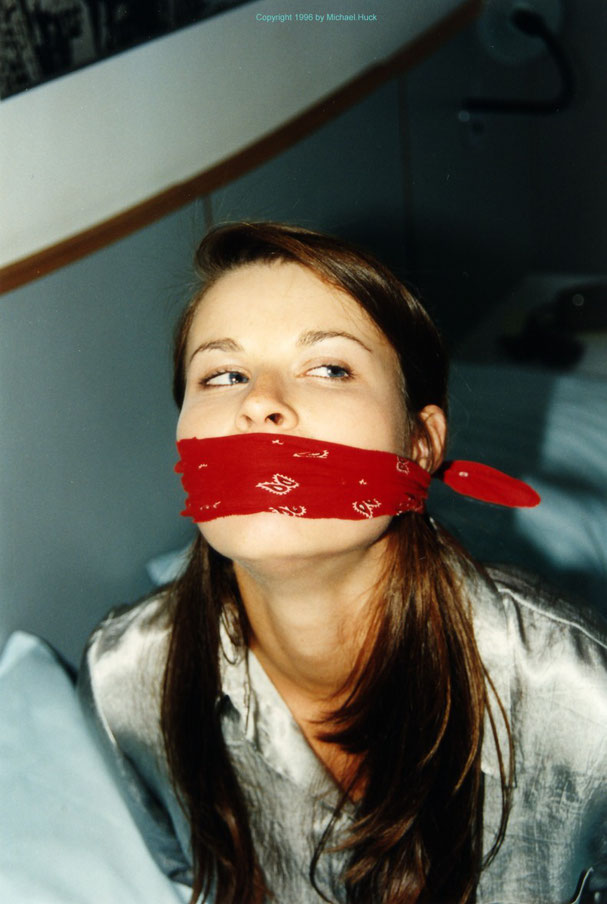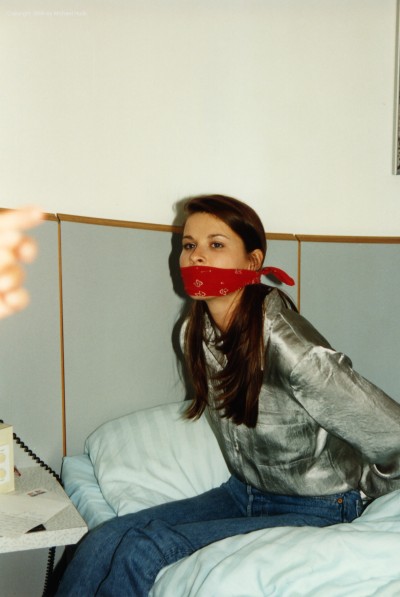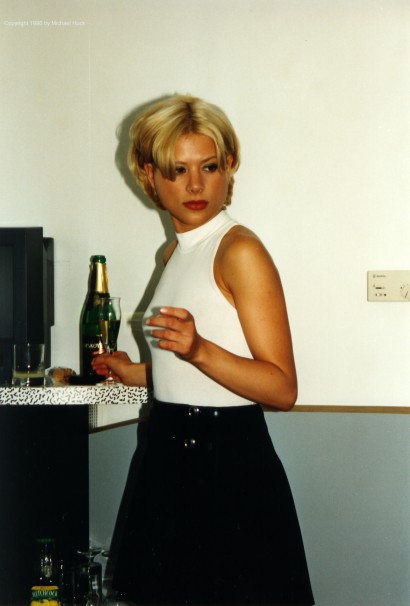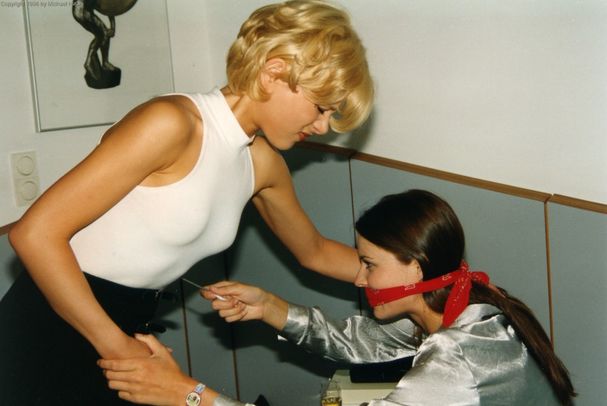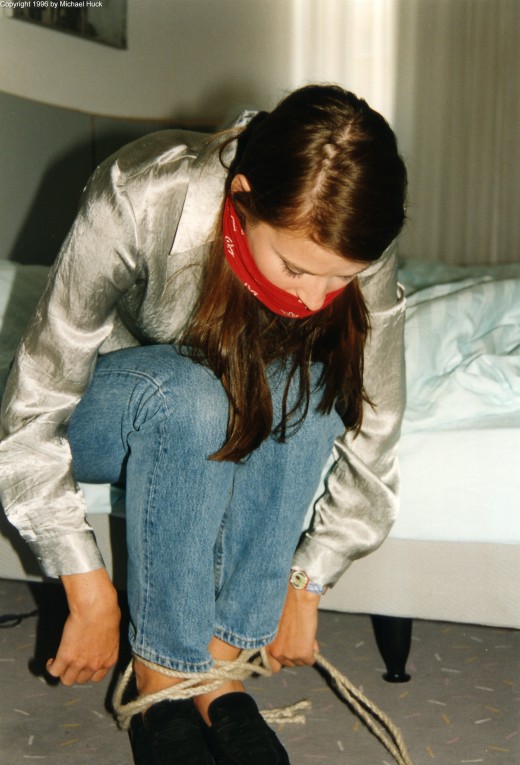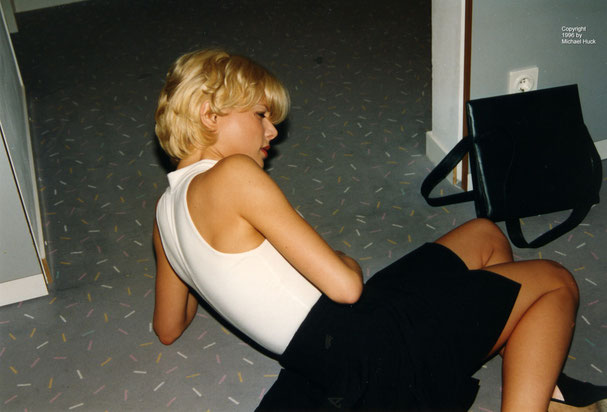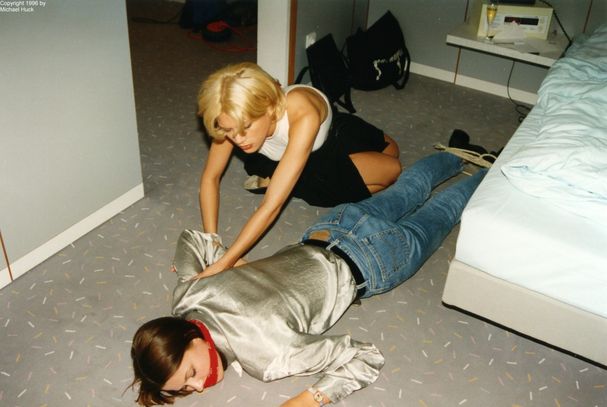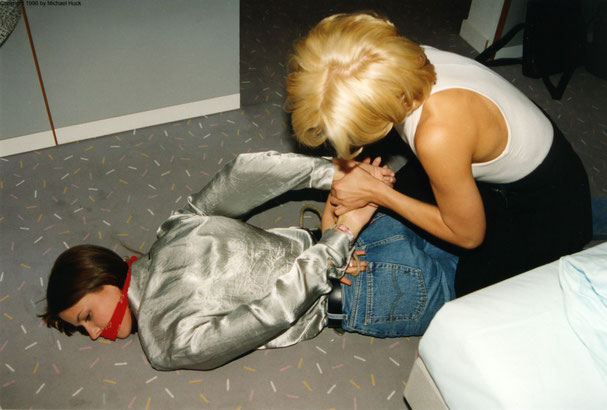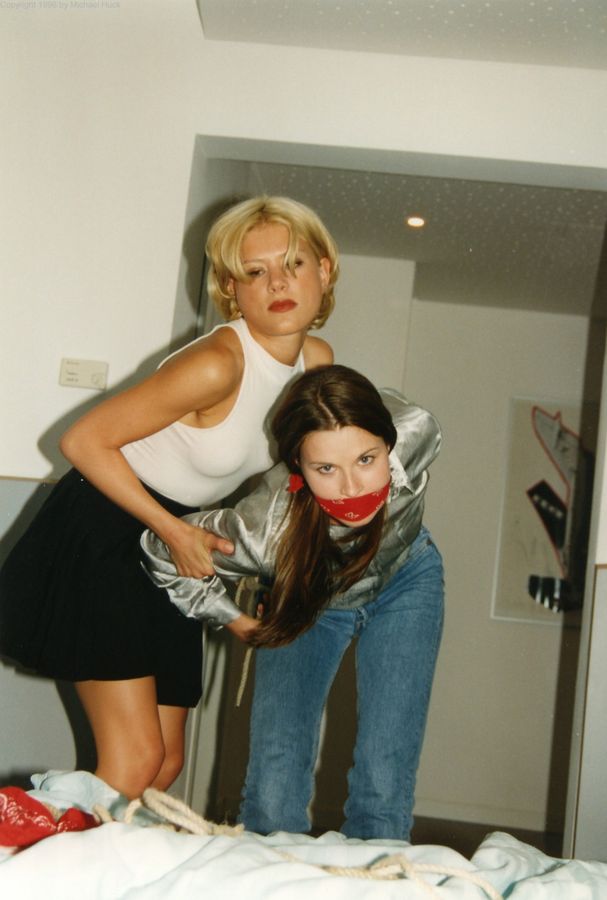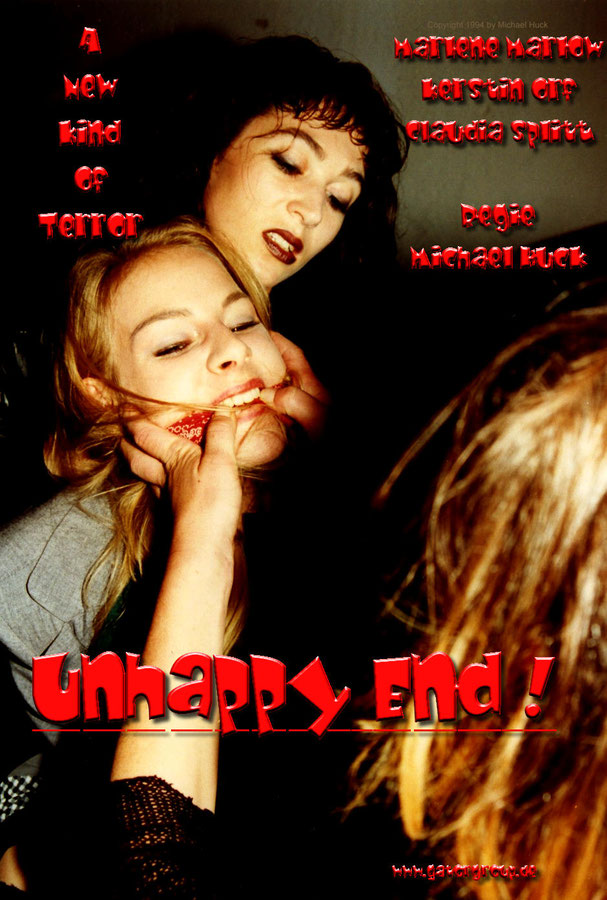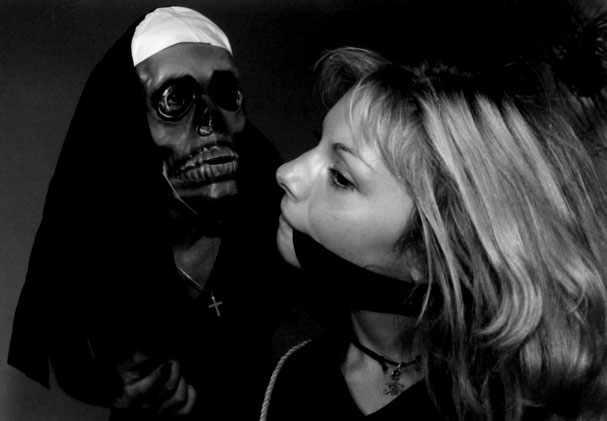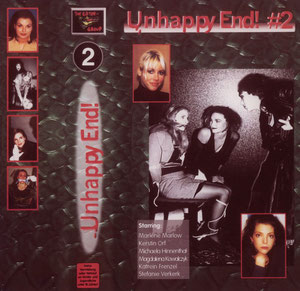 DVD 2 with episodes 4-6.
There is a 40 minute black & white
version of Die Schulfeindin starring
Marlene Marlow, Kerstin Orf and
Claudia Splitt. This version is different
of the color version.
Also starring in the DVD 2 episodes
are Magdalena Kowalczyk and Katrein
Frenzel.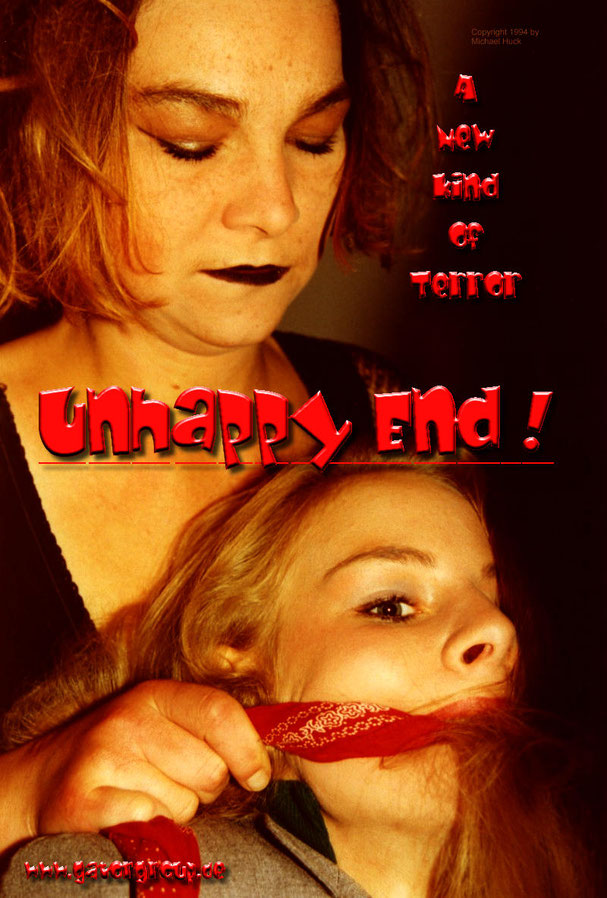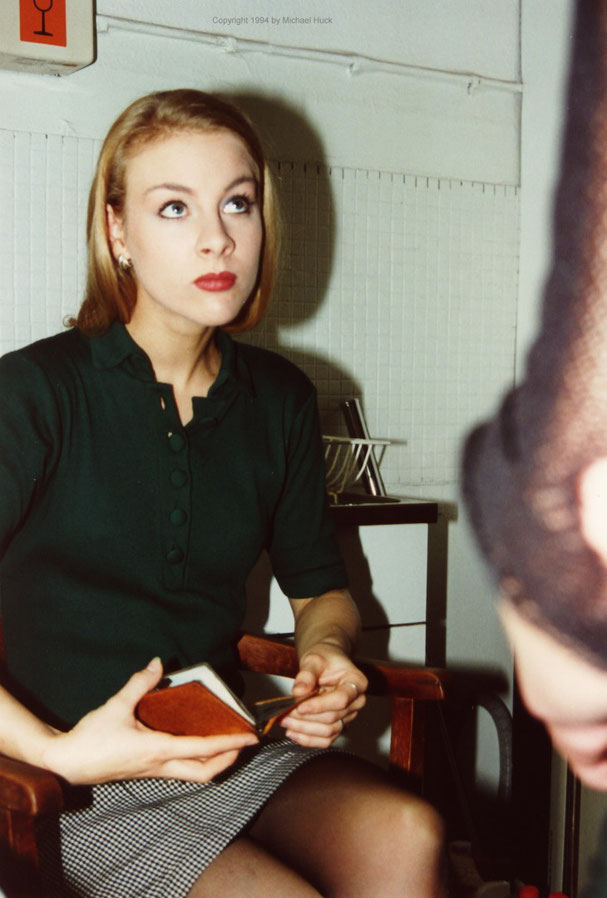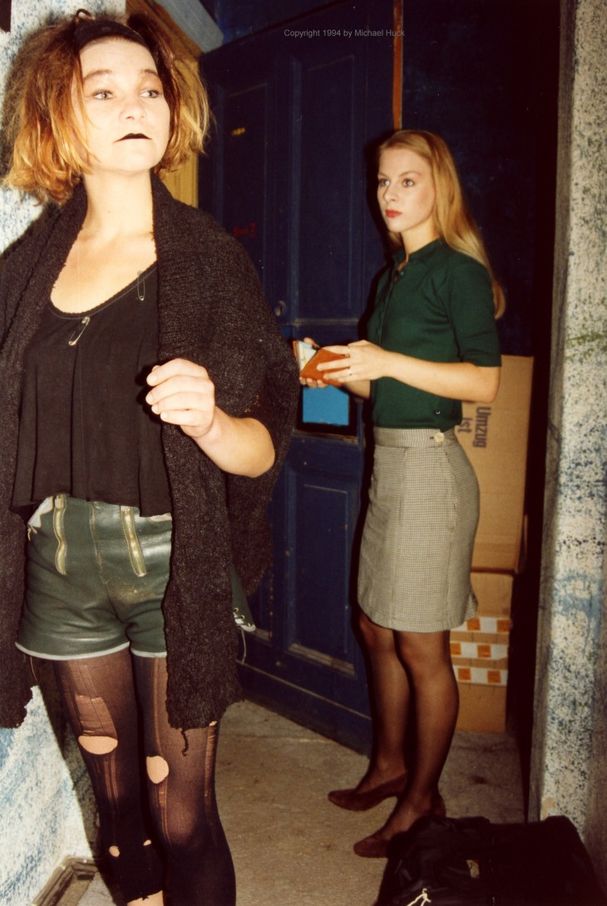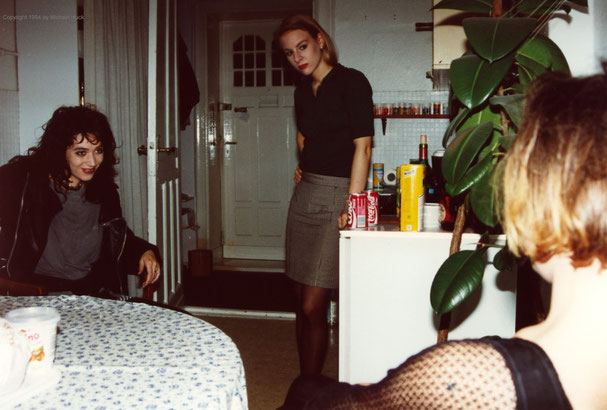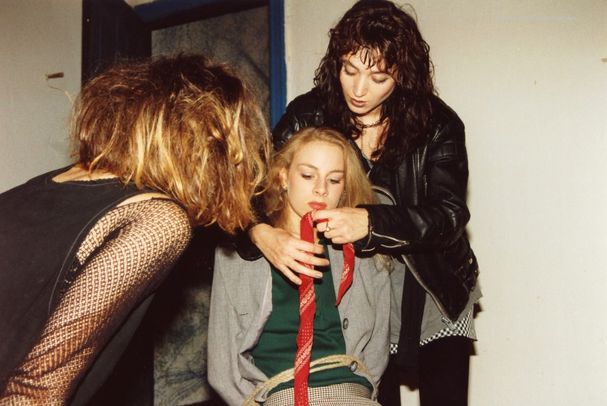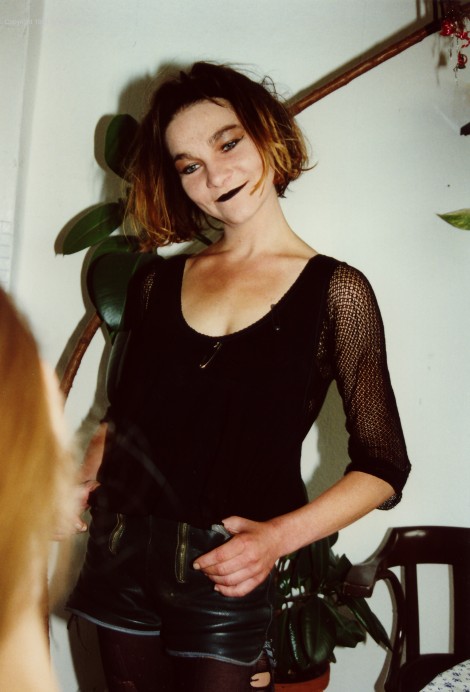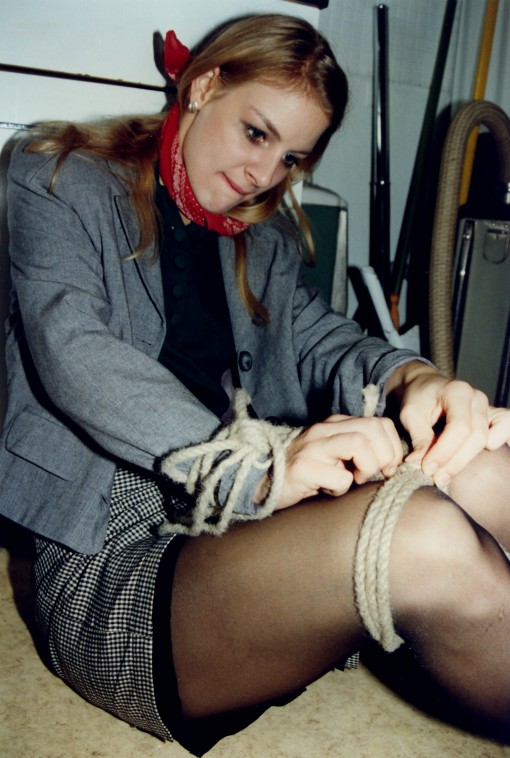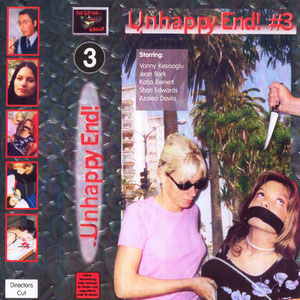 DVD 3 with 3 episodes shot in Hollywood and
Santa Monica and two episodes shot in Berlin.
The idea was to have German and US episodes
to make Unhappy End! more international.
In episode 9 Magdalena Kowalczyk and Jean
Bork were together. When I shot episode 6
with Magdalena I showed her the former
episodes and Magdalena recognized im-
mediately Jean Bork with whom she once
went to the same school. So we had the idea
of shooting an episode with Jean and Mag-
dalena as two young women who once were
classmates.