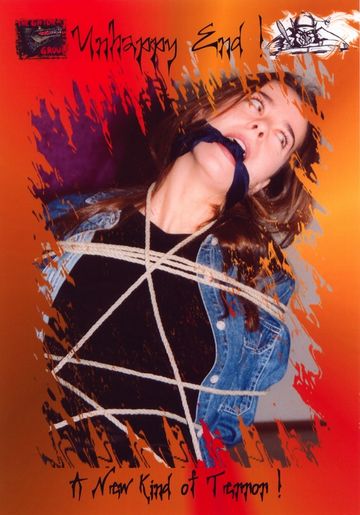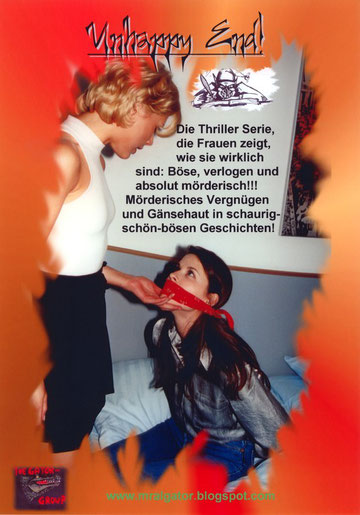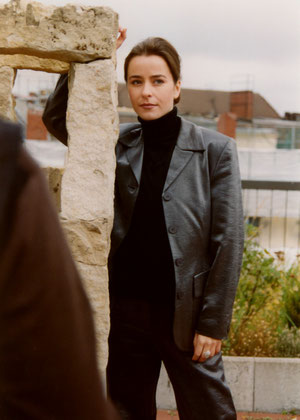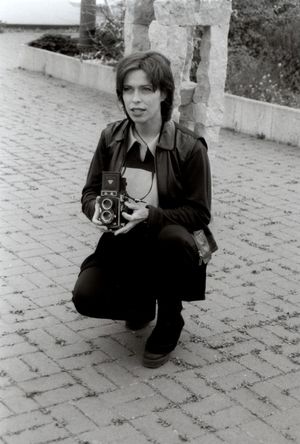 Unhappy End! Thriller 1998
Cathrin Vaessen played the jealous photographer
who thinks wrongly her husband has an affair with
beautiful model Svenja (Bettina Mueller).
So she lures the model to a shooting and tells
her three stories and it´s all about love and hate
and terror.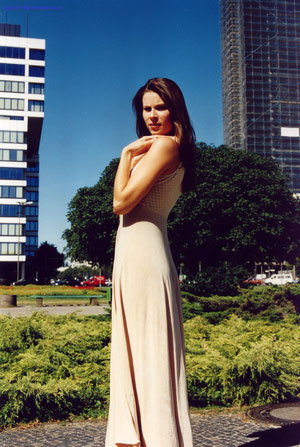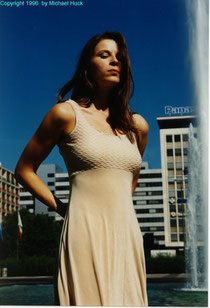 Episode 1: A beautiful model (Bianca Lindenberg)
is terrorized by a stalker and she is happy when
another model, Christina (Maren Beutler) visits
her when she is in another town. She has no
idea that Christina who is the former girlfriend
of her boyfriend is still in love with him and
has evil plans. Actually Christina was the one
who terrorized her and now plans to kill her.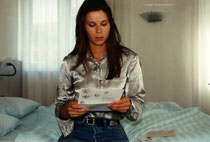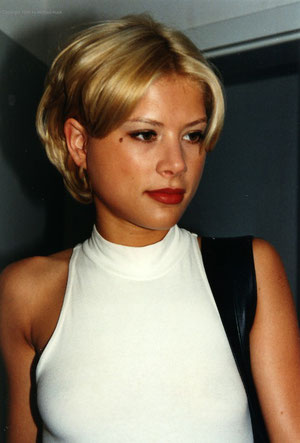 Maren Beutler sure was one of the most beautiful
and coolest bad girls in the whole Unhappy End!
series.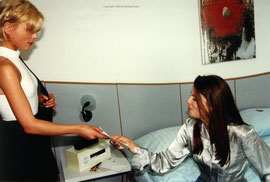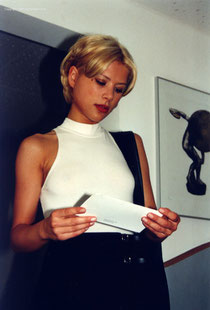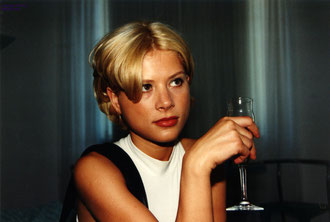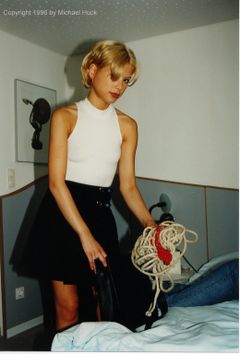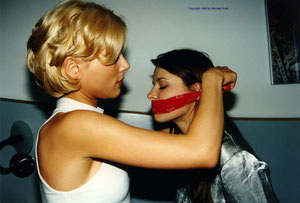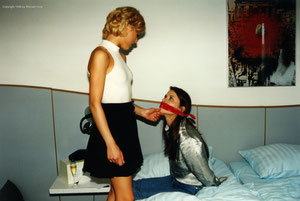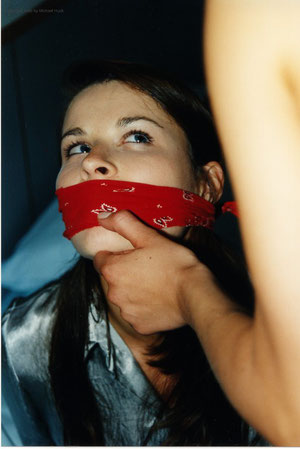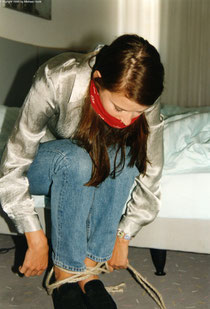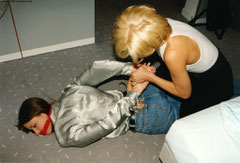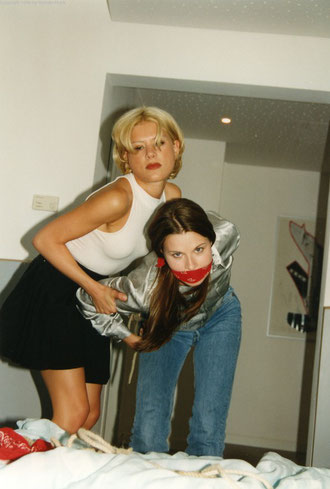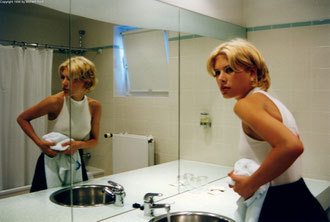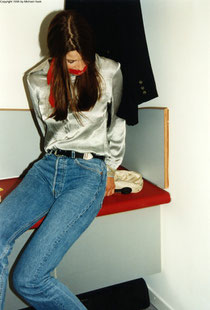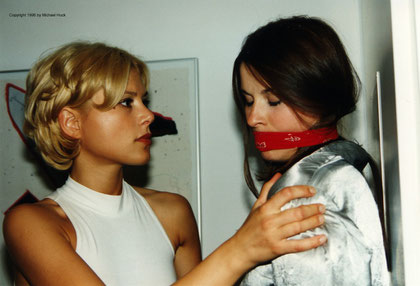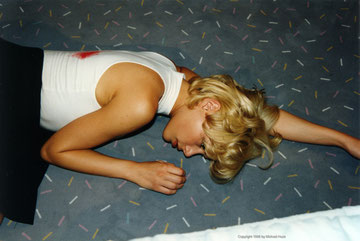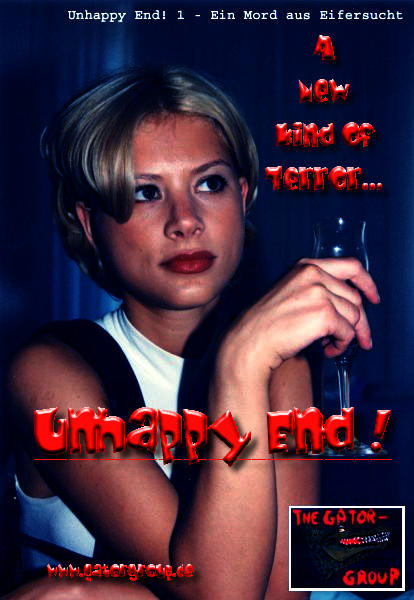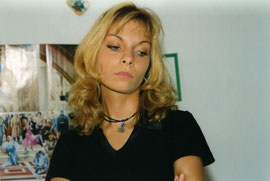 Jean Bork did star in and co-write episode 2:
Du sollst niche Ehebrechen, two times remade
later. Jean played the lover of an unfaithful
husband who is taken prisoner and tortured
by the jealous wife.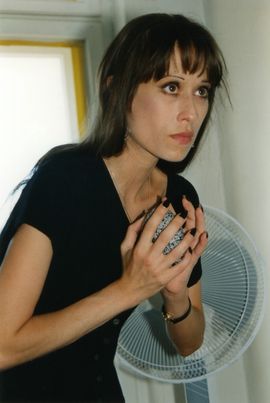 Ingrid Littmann played Mrs Thanner, the deeply
religious and jealous wife who is always ready
to throw the frist stone...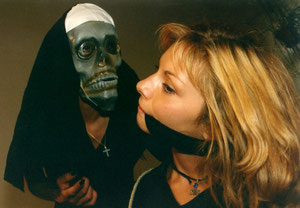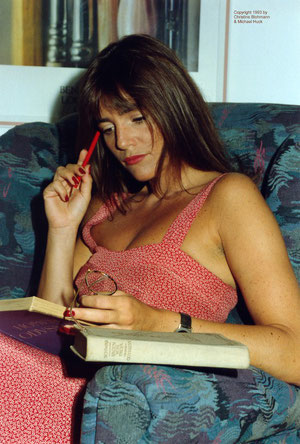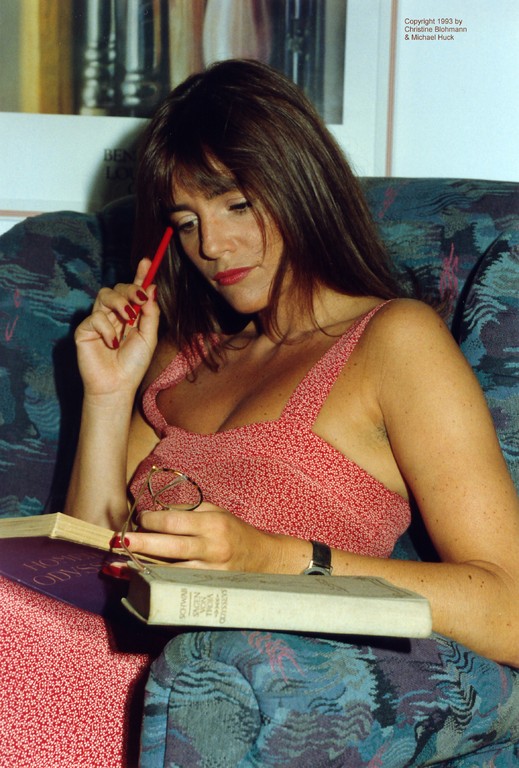 Katja Bienert starred in Episode 3, Die Rivalin,
as a totally innocent roomate who is killed by
a jealous woman who thinks she has an affair
with her husband.
Episode 3 was shot actually before episodes 1
and 2.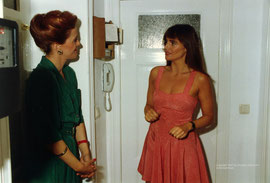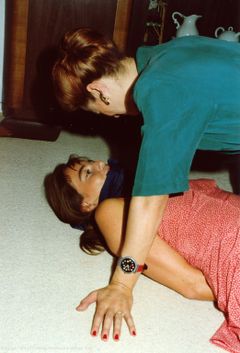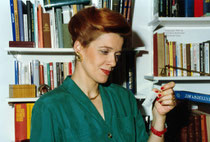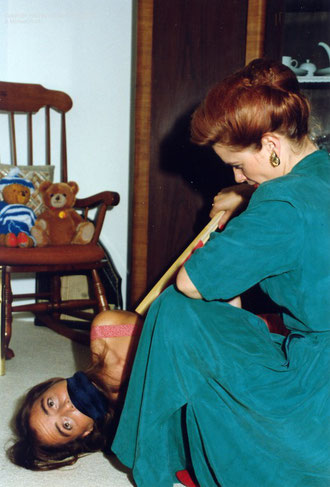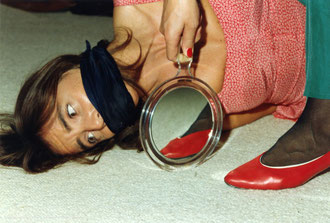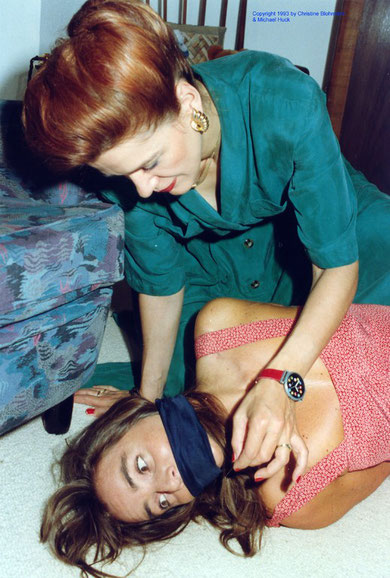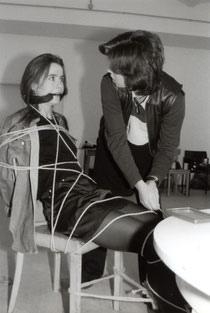 When Svenja realizes she is in danger, she
is already trapped and bound and gagged
and the jealous wife leaves no doubt she
is going to kill her now in a very slow, and
very, very gruesome way.
The terror of it all. Bettina Mueller became one of
the most beloved German tv faces but usually
hosting shows and not acting. Many of her fans
wrote me it´s a pity she actually did not work
more as an actress. I totally agree.