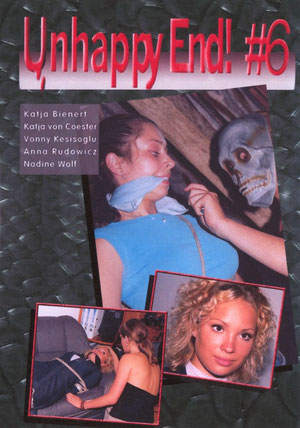 Episode 16: Das Casting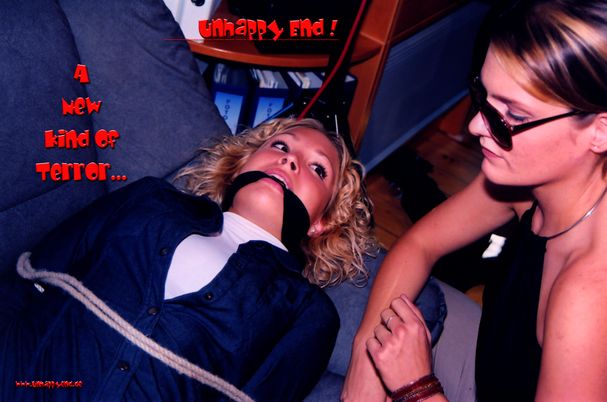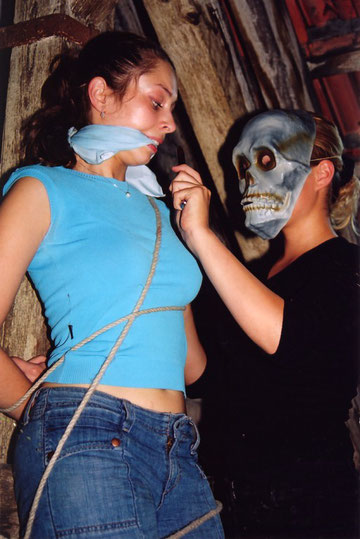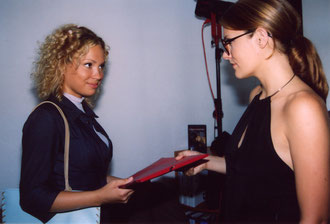 Das Casting is the German version of the English
episode 22: Shakespeare Strikes Again .
A young actress is lured to an audition by a former
classmate.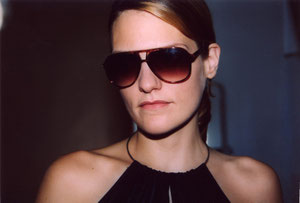 Nadine Wolf played the young woman who
once was promised the lead in a school play
but lost the part when her more beautiful class-
mate became the girlfriend of the director.
Now she is determined to seek revenge by
luring the other girl to an audition and giving
her a part in her own special snuff-movie!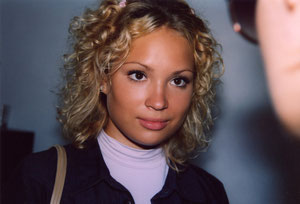 Anna Rudovic as the beautiful but cold-hearted
young actress who stole a part in a school play
and who was discovered by a producer who
saw her in the play, then making her a star.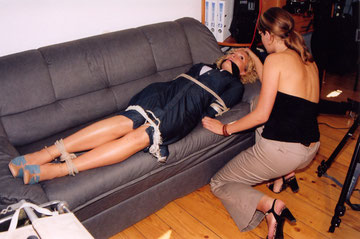 Tied up to be tortured to death. Another great
carreer is about to end early when the young
actresses realizes she will star in her last
movie as the helpless victim.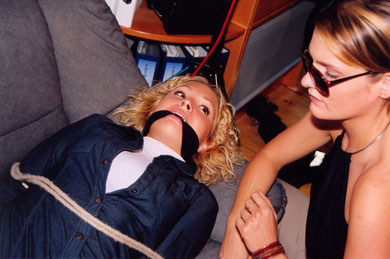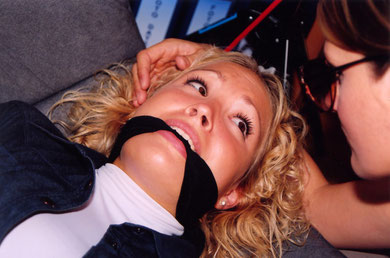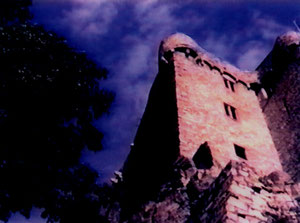 The Signs of a Zodiac
We had hilarious sets in Sothern Germany: old castles,
ruins, a blackforest mill, an old monastery and the
beautiful blackforest from Baden to Switzerland.
Zodiac is about several persons who are after a
mystery treasure hidden in the ruins of an old castle.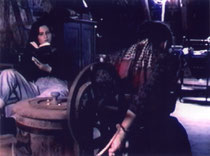 Angela, a young and successful business woman is
in great danger when some treasure hunters learn
she owns an old amulett which leads the way to a
hidden treasure.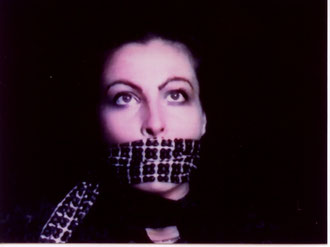 Angela is kidnapped, beaten up, bound and
gagged over and over again while everyone
chases the secret treasure.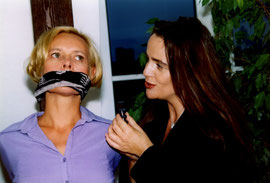 Mona Glass and Katja Bienert in Episode 19:
Die Hexe (The Witch).
Episode 19 is a remake of Episode 2 (Du
sollst nicht Ehebrechen!).
We used both an analog (Panasonic) and a
new digital camcorder (JVC) to shoot to decide
if to shoot new episodes now digital.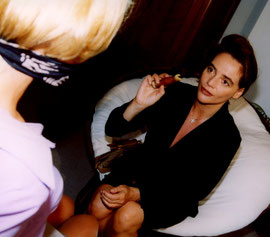 Katja Bienert played the deeply religious and
jealous wife who is convinced her husbands
lover is a witch and who thinks this evil woman
should be treated like a witch.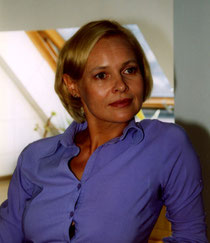 The beautiful German actress Mona Glass
played the part of the pretty-but-evil lover
who steals the husband of another woman.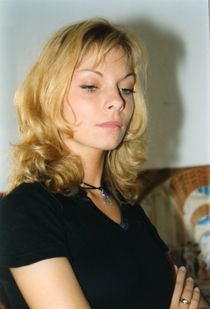 In the original version, Ingrid Littmann
played the jealous wife and Jean Bork
who also co-wrote the original script,
played the beautiful victim Sybille.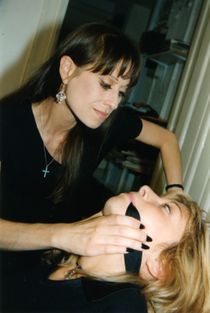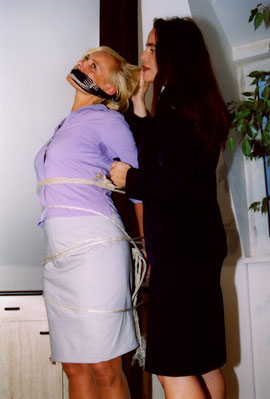 The jealous wife (Katja Bienert) convinces her
husband´s lover (Mona Glass) with a little
torture to confess she is a witch.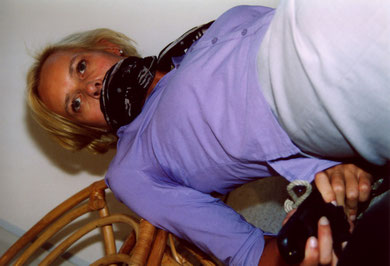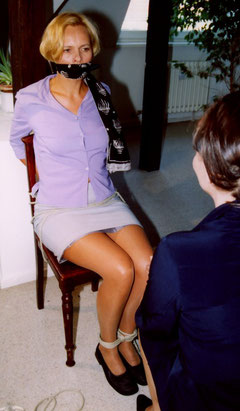 Playing the victim in Unhappy End! is hard
work. Mona Glass spent half of the shooting
time tied up and gagged.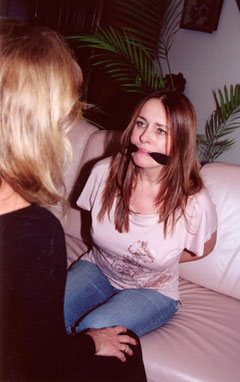 Lydie Denier who played the victim in the
English remake A Bouquet for a Kill (2007)
and who also directed decided to top this
and re-arranged the script scenes, starting
with her being knocked out instead of the
dialogue scenes and managed so to be
bound and gagged not half the time but
almost all the time. I really liked this.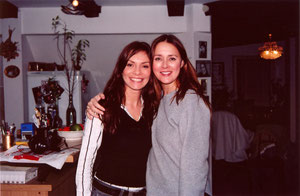 A Bouquet for a Kill has been shot in Germany in
2007 in the same location we shot some years
earlier the "Die Hexe" episode. Jean Bork - here
with Lydie on the set - and Katja Bienert both
appeared in guest parts in the English version.